Cosmetic dentistry has evolved and grown rapidly in the last 20 years. More and more people are concerned not only about the functionality of their teeth, but also how their teeth look. Having nice-looking teeth can definitely improve one's overall outward look. Just 100 years ago, it was fairly common to see middle-aged people with multiple missing teeth – including missing teeth in the front.
We are at DentalChat looking to help people get their local dentist question answered by local dentists – and try to help them get the dental care they need. We are always looking to innovate – and use modern TeleDental Consulting Online services and Live Dentist Chat Online with real-dentists and best dental chatbot technology to help people with their dental care.
Common cosmetic dental care question get asked, is what is cosmetic dentistry? The easiest way to think of cosmetic dentistry is to – put an attractive look to your smile, by enhancing the look of your teeth. Of course, we all know that – first and foremost, it is important to have healthy teeth and functional teeth. But in modern society, having clean looking teeth can provide an attractive smile.
We get asked many local cosmetic dentist questions online at DentalChat. This can be about all types of dental topics for tooth pain to cosmetic dentistry. Common Cosmetic Dentistry Question about Dental Veneers we get asked at DentalChat.com is – are dental crowns or dental veneers better? We are always looking to help people with their local dental questions and to provide the best dental answers we can to them. We do get a Cosmetic Dental Veneers Question about whether it is better to get one or 2 veneers for the front teeth. It usually is better cosmetically to get them in pairs.
The dental answer to that cosmetic dentist question is simple – it depends. For front teeth with only facial impairments, dental veneers can be a great choice. Not much tooth preparation and can do multiple teeth – to provide an attractive look. For back teeth and molars, when need full dental coverage of the tooth – dental crowns are usually the restoration of choice. Of course, dental crowns come in many shapes and also, in a wide variety of materials. 50 years ago, mostly would see gold crowns. Now, we will mostly see a form of porcelain, ceramic materials or white-colored materials to match the other teeth in the mouth.
Common Cosmetic Dentistry Question, Cosmetic Dentist Answers:
We get asked many local cosmetic dentist questions online – such as , what is the best way to get my yellow teeth whiter or how can I have all my front teeth be the same color? Ask our local dentists your cosmetic dentistry questions. Have a cosmetic dentist question or cosmetic dentistry treatment questions to ask best local dentists? Get Best Dentist Answers Online with us. Best Local Teledentistry Online Consult and Live Dentists Chat about Tooth Questions online with us.
We at DentalChat are looking to Help People Find a Local Dental Office – Find Local Dentists Near You and have a great local dental practice directory online. We do get quite a few TeleDentistry Questions about cosmetic dental care as well.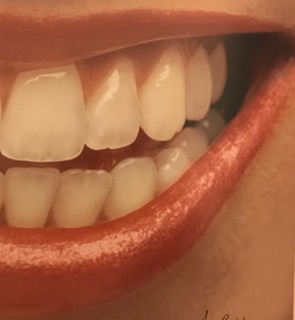 Many people are seeking cosmetic dental care to make their teeth look whiter and to have a nicer smile line. In this Dental Blog – We will be doing Cosmetic Dentistry Blogging about Dental Veneers & Dental Crown Chatting Online.
What is a Dental Crown? A Dental Crown is sometimes commonly referred to as a cap. A dental crown goes or is placed onto the tooth. The Dental Crown treatment is a dental procedure that looks to first trim the tooth (prep the tooth), usually followed by a dental impression of the mouth. This is followed by the dental impression being sent usually to a dental lab >> then a dental crown is placed onto the prepared tooth and help in with usually some kind of dental cement. The reason we are saying the dental crown impression is usually sent to a dental lab is because some dental offices fabricate the dental crown right there in their dental office with various types of dental machines.
What is a Dental Veneer or what are Dental Veneers?
Dental veneers are usually a thin porcelain type of shell that is placed usually on the facial part of the tooth. The tooth is usually prepared and then a dental impression is taken – then, the tooth has a dental veneer or dental veneers are placed on the front part of the tooth. Usually, dental veneers are done multiple teeth – at one time. Dental veneers are great for improving the shape and color of usually front teeth. If you have discolored front teeth or multiple larger incisal chips on the tooth or on front teeth, then dental veneers can possibly be a good choice. Have to be careful with dental veneers, since they at times do come off or fall off. This does not happen usually frequently, but it does happen to people from time to time.
There are new types of dental technology to do dental veneers, dental crowns or dental implants crowns- sometimes on the same day at the dental office. Most dental offices do send these cases out – and usually, it will take more than one session over a couple of days to do.
We get many Cosmetic Dentistry Questions Online at DentalChat. Simply Post Your Dentistry Question at DentalChat, and let us try to help you with some useful dental suggestions. Free Dental Consult online for us for now – so, great opportunity to use our dental communication platform.
Cosmetic Dentistry Blog about local cosmetic dental procedures such as dental white tooth fillings (composite fillings) and Dental Crowns Blogging (tooth caps).
Do you have a Dental Pain Question or need to Find Local Dentists – simply go to Dental Chat or want to know more about a broken tooth filling restoration? Here is a Cosmetic Dental Chat article on DentalChat.com – the link is
https://dentalchat.com/broken-filling-blog-and-composite-fillings-chat
Ask us a tooth pain question or dental question about composite fillings at DentalChat. We are looking to help people with their dental questions online. We are at DentalChat networking with local dentists and dental companies – a great time to network and market online with us. DentalChat.com was created by a dentist looking to help people with there dental care. We have a great team of people who are looking to make more people smile about their dental care issues.