Your teeth are pretty strong. Unfortunately though, they do from time to time chip or break. Hopefully, the size of the chip is small. If so, many times your local dentist may be able to place a small composite filling to repair the damage. We will discuss a tooth chip in this local dental blog.
One of the worst type of cosmetically chipped teeth problems, is when a big front tooth chip occurs. Front teeth can chip when playing sports or accidentally biting into a hard food.
Online Chipped Tooth Problem Question:
We do get a online chipped tooth problem question frequently. The size of the tooth chip is very important. If the tooth is chipped substantially, then instead of just a composite filling – then, maybe a dental veneer, onlay, inlay or dental crown may be necessary. The sooner can visit your local dentist or dental office, and get the proper dental treatment – the better.
When you chip a tooth, it is important to get local dental treatment at your local dentist office as soon as can. Find Local Dentists at Dental Chat. People who do not fix their teeth, may end up with a larger tooth fracture down the road.
Once chip a tooth, they your local dentist can usually fix it for you. A chipped tooth does not repair by itself. If break a tooth towards the pulp nerve area, then may possibly need root canal treatment. Your dentist will do a thorough dental exam and take dental x-rays to check usually, before doing any dental treatment.
We at DentalChat welcome our users feedback and dental suggestions. Online Dental Chat with us at DentalChat.com.
Just click this link to go to our DentalChat Request Page – Ask Dental Questions Online or do you need to see a Dentist Near You?
Have a dental question want to ask dentists? Need a dental second opinion?  Do you have a Tooth or Dental Care Question?  You came to the right place at DentalChat.com. Free Dentist Consult Online and Find Local Dentists Near You with us at DentalChat.
 
Free Dentist Consultation Online to Ask Dental Questions and Find Dentists Near You https://dentalchat.com/patient/create-post FREE DENTAL CONSULT ONLINE 
We are at DentalChat.com been leading the dental space with innovative smart technology, to connect people with dental care needs to dentists. We are always looking to improve and we are adding many more new features.
We have many great local dental blogs about various dentistry subjects on DentalChat. Here is a link to a Oral Cancer Blog and Mouth Cancer Blogging article with us.
Free Emergency Dentists Consultation Online with us – Ask Emergency Dental Question Online about Tooth Pain or Wisdom Toothache Problems Online with us. Find Local Dentists Near You with DentalChat.com.
DentalChat was one of the first dental platforms to use smart technology to help people connect with dentists online. DentalChat.com was founded many years ago by a dentist and a team of great professionals.
Can Dental Care Ai and Dentist Messaging Help in connecting people to Local Dentists?
Technology has transformed health care over the last 30 years. Most doctor offices now use digital technology to keep track of patient information, patient billing and keeping track of various medical records inside their practices. In dentistry, things such as digital dental x-rays and various new dental devices all use modern technology. Most dental offices have dental computers now inside the dental operatory room. This was usually not the case 30 years ago. Then again, the world wide web was just getting traction.
Can Dentistry Ai, TeleDentistry and Dental Messaging Communication help dentists connect better to their patients? The simple answer is YES, Dental Care Ai and Dentist Messaging can help people to connect better with local dental practices and local dentists.
What is Ai in Dental Care? Ai is artificial intelligence, that helps programmers and sites such as ours – to better understand what is the person visiting a dental office is looking for? As well as using the Ai in dental websites such as ours, to better understand how we can help our users – with their dental questions. DentalChat uses Ai and dentists to help people with their dental care. Telemedicine and TeleDental Health Care is rapidly growing. Using the power of the computer age, to connect people and doctors online. Other technologies such as Dental ChatBot technology is really helping people to connect with dentists and dental practices. DentalChat.com is a leading pioneer in this space.
As far as TeleDental Discussion, Ai Dentistry Blog and TeleDentistry Blogging, here is a link on DentalChat. We have many great local dental blogs on DentalChat.com. We are @ Dental Chat networking with local dental bloggers and expert dental professionals, that like to provide interesting dental articles for our readers to get more dental information. In the age of COVID, it is more important than ever for Local Dentists to become Local TeleDentists.
Do you have a Dental Question? Are you looking to Find a Local Dentist near you? Can post your dental questions and Find Local Dentists right here on DentalChat.com. Free Dental Consultation online for now – make sure to take advantage of this.
AI Dentistry technology will continue to evolve and improve – as it is in all of medicine. We are at DentalChat networking with the Best Local Dentists and Best Dental Practices – to provide their dental patients great online dental services.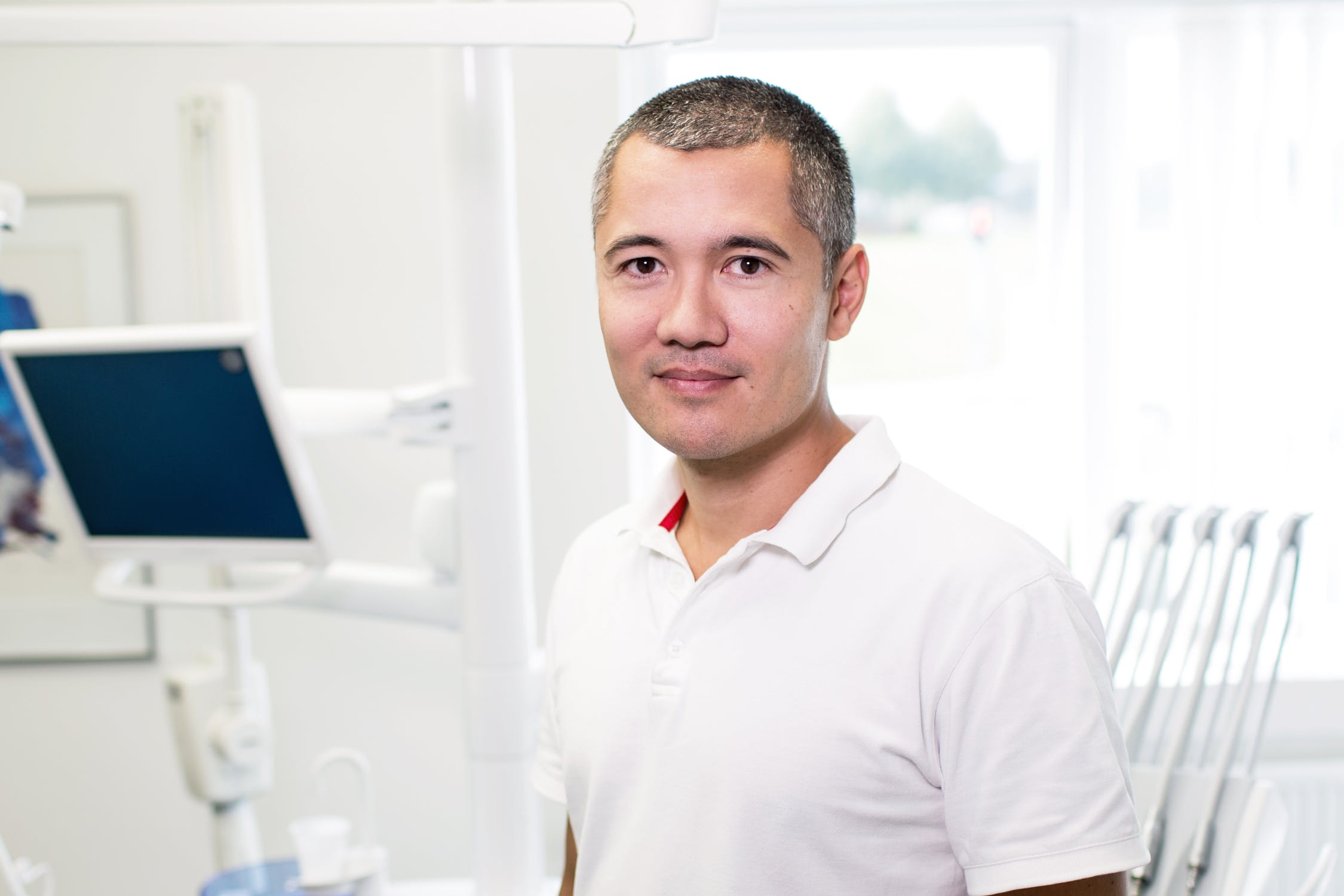 Choosing a new dentist may be a bigger decision than it seems at first glance. A relationship with any healthcare provider is a high-trust venture. But dentistry's unique. Most of the time spent with a dentist involves their hands in a very personal space: Your mouth. And you 're allowing them to complete treatment that's often difficult for you to evaluate from a technical perspective. You also trust they'll tell you exactly what you see and what they recommend. So, how to choose a dentist takes a little thought. Also, remember — can Find Local Dentists Online or Post Your Dental Question Online at DentalChat.
Dentists are highly-trained, licensed professionals with a background in many of the same fields as a physician. In fact, dentists generally complete a bachelor's degree at a four-year university before being selected for dental school. Then they spend four more years in a rigorous classroom, laboratory, and clinical curriculum. A board exam, including treating live patients, allows them to obtain their dental license. Often they complete crowns, fillings, cleanings, and other procedures with strict evaluation by examiners on every step. New graduates often continue on to a General Practice Residency, specialty training, or other advanced education programs.
What Makes the Difference?
After all this background training, you expect that all dentists are capable practitioners. By and large, that's true. But differences in personalities, interests, and specific skills can differentiate dentists over time. Most importantly, some dentists continue to add hundreds of hours of education to their annual training. Others choose to complete the bare minimum.
At the end of the day, the goal is to find a dentist you feel comfortable visiting. If you're new to an area or you haven't seen a dentist in a while, that can be challenging.
Tips For Choosing the Right Dentist For You
Here are a few thoughts to consider when you're looking for a dentist. Often you'll use a combination of methods to end up in the right chair.
Ask Around. Word-of-mouth is tried-and-true. It's hard to beat the experiences of others, and your family or friends will usually be straightforward with you about their dental experiences.
Check Reviews. These days, online reviews work whether you're buying a toaster or choosing a dentist. You can check Yelp, Google and more. Find Dentists Near You and Ask Dentist Questions Online at DentalChat.
Check Facebook Pages and Websites. If you've heard about a dentist, go to their social media and scroll through it. Spend a little time on their website and meet the team, watch their videos, etc. You'll get a feel for the practice.
Use Online Services. Services like DentalChat maintain vast networks of dentists who are interested in seeing new patients. You can chat with dentists, ask questions, and inquire about appointments in your area on a secure platform. This is a good way to find a dentist to learn more about using the other methods above.
We have many great local dental blogs on Dental Chat. Here is a link to Oral Cancer Blog and Mouth Cancer Discussion online with us. Regardless of the way you go about choosing a dentist, it's important you find one that fits your style, comfort, budget, and trust. Remember, if you're not satisfied with your first dentist, you can always try another one until you find the right fit!