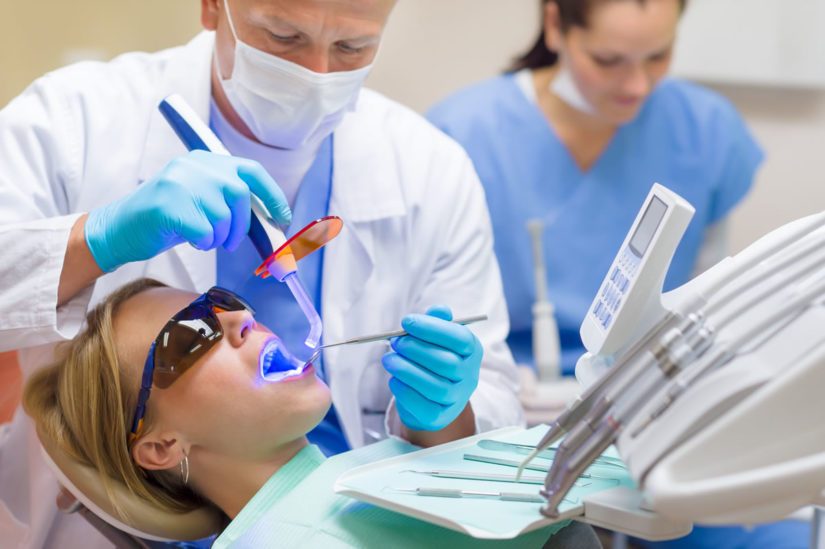 If you're wondering what to expect after tooth extraction, you've landed in the right place. It might not be at the top of your list, but sometimes the best solution to a dental problem involves removing your tooth. And many young people find themselves facing the removal of wisdom teeth. Regardless of the situation, knowing what to expect helps reduce your anxiety about what's normal and when to be concerned.
Consider It Minor Surgery
Removing a tooth involves creating a small wound in your mouth. A tooth sits in the gum and bone, and we only see about 1/3 of the tooth structure above the gum line. The rest of it is anchored in the upper or lower jaw with thousands of tiny fibers that attach it to the bone.
After the tooth, bone, and gum are numbed with local anesthetic, your dentist applies steady pressure around the tooth to carefully detach it from the small attachment fibers. Pressure also slightly expands the bone and allows the tooth to loosen. In most cases, the tooth ends up out within a few minutes of precise, intentional movements.
In some cases, a tooth doesn't easily move due to unusual roots that curve or extend deep into the jaw. Sometimes bone is less flexible than expected, or the tooth is difficult to engage because of deep cavities or broken pieces. If your dentist encounters this challenge, the gum is opened around the tooth, bone is carefully removed, and the pieces elevate out with the right technique. A few stitches are placed and healing begins.
What Comes Next?
At this point, you really start to wonder what to expect after your tooth extraction. Let's look at a few things to keep in mind:
Be patient with healing: The majority of your healing will take place over a period of two weeks, but the area will continue to change for several more weeks. Sometimes, small fragments of loose bone migrate their way to the surface and come out. But during the first 24 hours, it's important to avoid vigorous exercise or heavy lifting
Don't skip eating: During the first 24 hours after a tooth extraction, you should go for soft foods and avoid hot beverages. Hard foods may aggravate the new wound, and hot beverages tend to soften the fragile clot. But after the first day or two, you can start to enjoy your normal eating habits.
Rest wisely: A lot of restoration and repair goes on during sleep. If you're not getting enough rest, healing tends to take longer.
Stay in touch: If you have swelling that appears two or three days after your extraction, be sure to contact your dentist. If it's accompanied by fever, difficulting breathing or swallowing, or bad-tasting discharge, make the call.
The Long Haul
Once you've started to heal, consider the longer term picture. Over time, the jawbone may begin to shrink and thin in areas where you're missing teeth. You may also find that neighboring teeth tip into open spaces. Opposing teeth move down or up into edentulous areas. While this process may take years, you may end up with an unstable bite, difficulty chewing, and jaw pain issues.
Talk with your dentist about the best options for replacing your missing teeth or stabilizing your shifting teeth. Dental implants support natural, strong restorations that feel like natural teeth. A small bridge from one tooth to another may serve you, too. On the other hand, a removable appliance may be a quick and easy solution for replacing several missing teeth.
Moving On After Tooth Extraction
If you don't have a dentist or you're dealing with more questions about what to expect after tooth extraction, you're in the right place. DentalChat provides the best platform to connect with licensed U.S.-based dentists. You can ask questions online and even connect with a nearby office that can help you with your needs. Feel free to jump on and see how we can help now or in the future!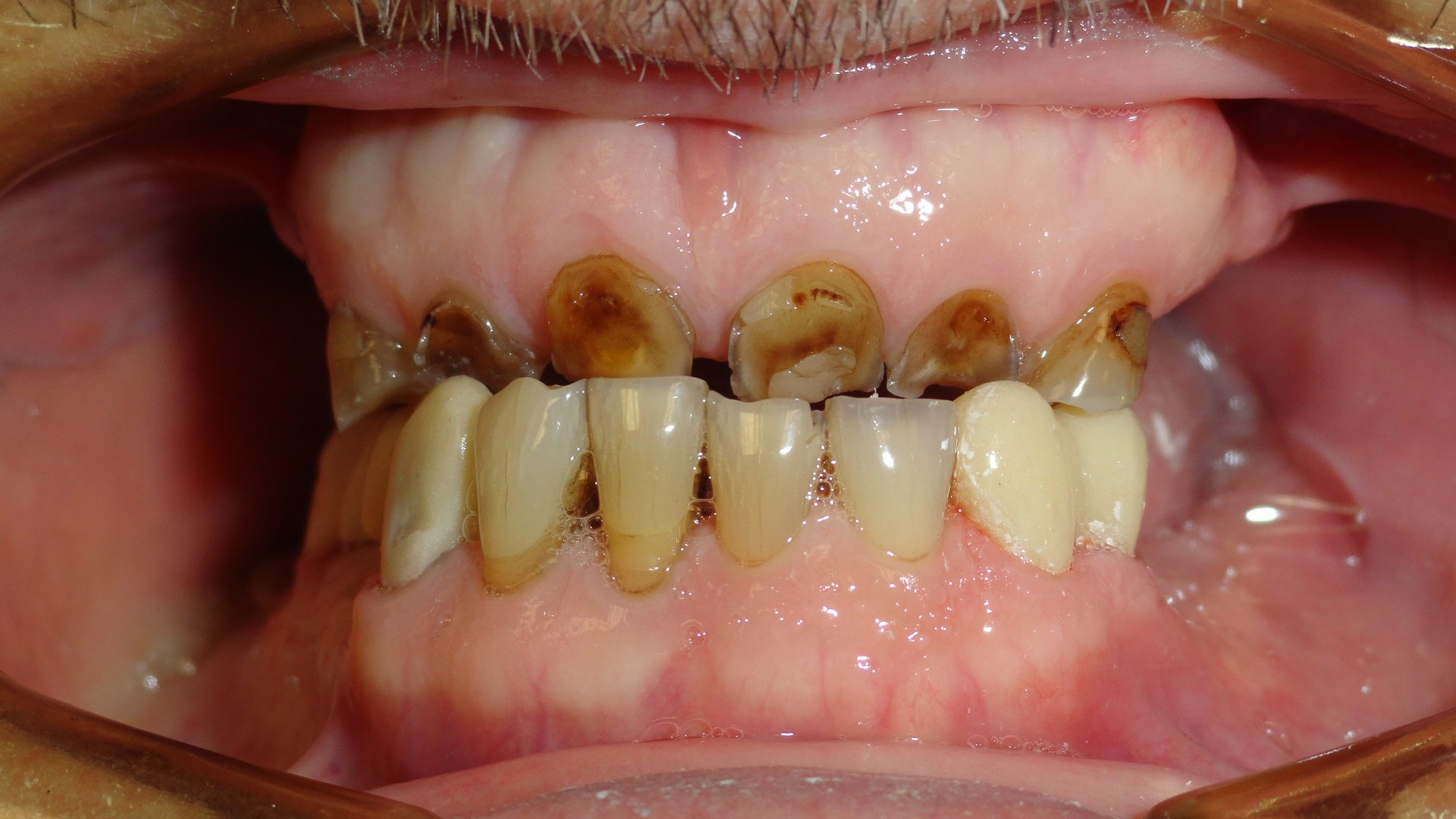 All On 4 Dental Implants Chatting:
DentalChat: 

Dental Implant Blog:

Online Dental Implant Procedure Chat:
We are at DentalChat are looking to network with local dentists & dental implant specialists.  All On 4 Dental Implants Chatting, Local Dental Implant Companies Discussion, Local Dental Chatting about various dental care issues, Online Dental Implant Procedure Chat and Online Dentist Discussion with us at DentalChat.com We will be doing more than just Dental Implant Blog  @ DentalChat – we want to discuss all dentistry topics on here & are looking for the Best Dentists Bloggers to contribute with us.
We will be discussing more details about getting a dental implant and will be discussing in a future Dental Blog – discussing more in detail Dental Bone Grafting.  Once have a tooth extracted, the area missing the tooth – has bone resorption.
What is All On 4 Dental Implants / All-On-4 Dental Implant Procedure Discussion:

 The term All-on-4 refers to the All the denture teeth (fake teeth) / Denture being supported on four dental implants – This is a surgical and dental technique for total rehabilitation of the mouth of the patient who is going to be extracting all their teeth or already fully Edentulous patient(s) / has already had all their teeth extracted. Dental Implants Chat about Dental Bone Grafting, Dental Chat online about best dental implant techniques and Online Dental Implant Chat about the Best Dental Implants available to consumers – or patients who have missing tooth or have missing teeth.   The companies producing Dental Implants on a global scale has risen quite a bit in the last ten years – with some consolidation taking place.  Dentist Chat online about Dental Implants and more with us.  We will discuss this further and the Best Dental Implant Companies.
Many people with decayed teeth, that have bad gum disease and broken down teeth can consider this procedure.  There are many people globally who have removed / extracted all their teeth or about to – and are looking at getting denture(s).  With Dental Implants, as a support system for the denture, it allows people to better be able to chew.  There are other benefits as well.
We are looking to network with online digital media companies — specially those in the dental space.  Online Dental Chat with us – we are looking to have the ultimate dental platform. We are networking with online content companies.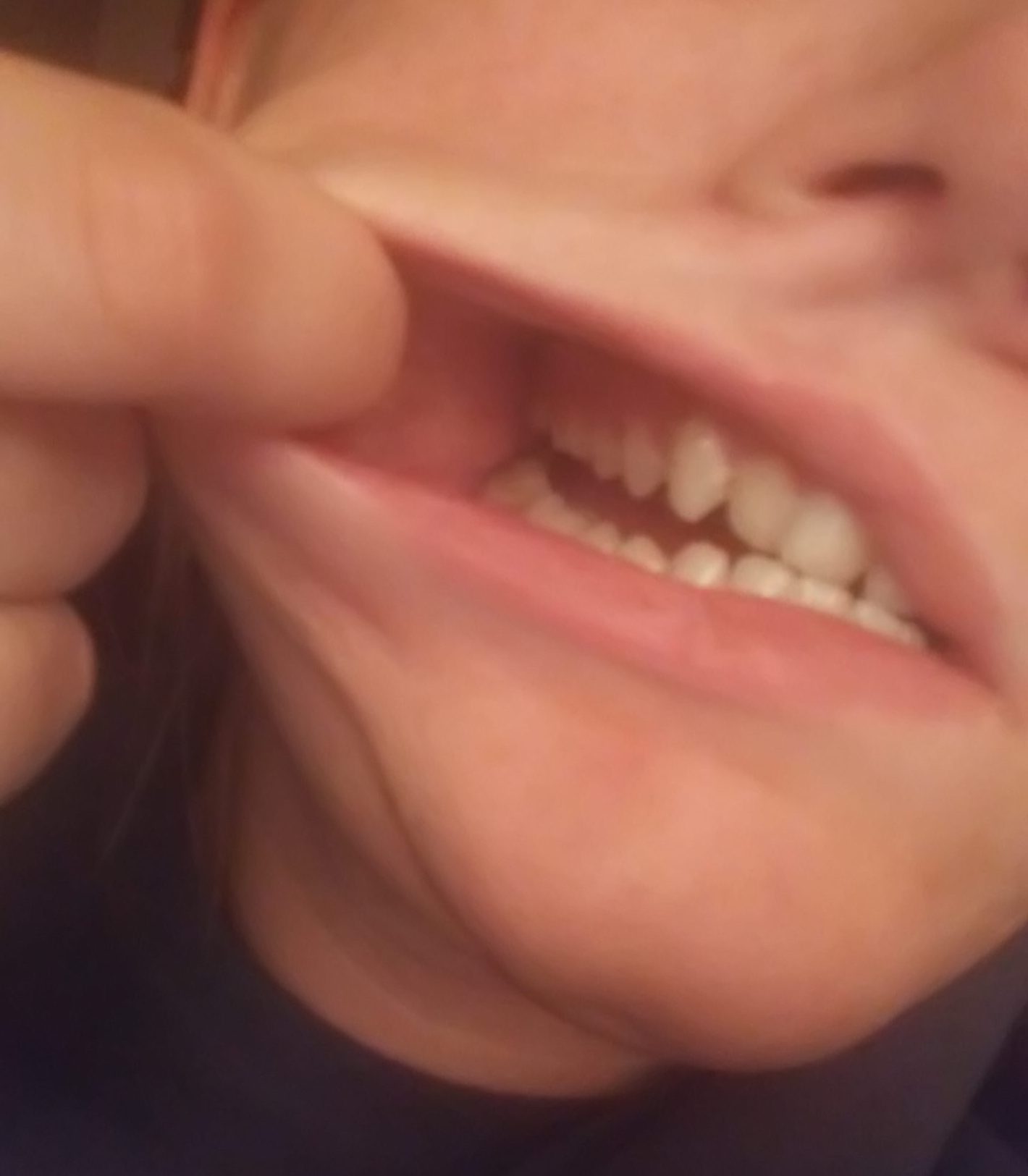 Difference between Fully Impacted Wisdom Teeth and a Partially Impacted Wisdom Tooth:

Local Emergency Dentists Discussion:
Many people have experienced dental pain with their wisdom teeth or what is referred to by dentists as, third molars. As we continue to grow and innovate, we at DentalChat want to discuss many different dental subjects. Local Emergency Dental Chat Online, Local Emergency Dentists Discussion, and Cosmetic Dentist Chat online with us @ DentalChat.com.
Difference between Fully Impacted Wisdom Teeth and a Partially Impacted Wisdom Tooth – 3rd Molars are commonly referred to as Wisdom Teeth & generally start to erupt or usually start to grow in during the teenager years / though this can vary. Molar teeth are the back teeth, that most people use for chewing their teeth.
Wisdom Teeth or a Wisdom Tooth, sometimes does not have room or space to grow in – also many times or instances, the wisdom teeth grow in at a angle – differently than your regular teeth. Hence, it becomes impacted to a variety of degrees. Dentists refer to these varying degrees of eruption or tooth exposure, as fully impacted wisdom teeth or partially impacted wisdom teeth.
The key is, how much the 3rd molar or 3rd molars (wisdom teeth) are erupted out of the gums – If only a small portion of the tooth is exposed and the majority of the tooth is not seen and under the gums, that is a partially impacted wisdom tooth. On the other hand, if the wisdom tooth or 3rd molar is not visible upon dental exam by the dentist and can only be seen via a dental xray – it is fully under the gums, then it is referred to as a fully impacted third molar / wisdom tooth.
There are other dental details as well, but this should provide at least some idea of what the dentists is thinking when looking at your wisdom tooth. We want to discuss other issues with wisdom teeth and issues / problems that can arise from wisdom teeth.
We are at DentalChat.com looking for dental experts who want to add dental information and add their dental article on here – to better educate our readers on dental care.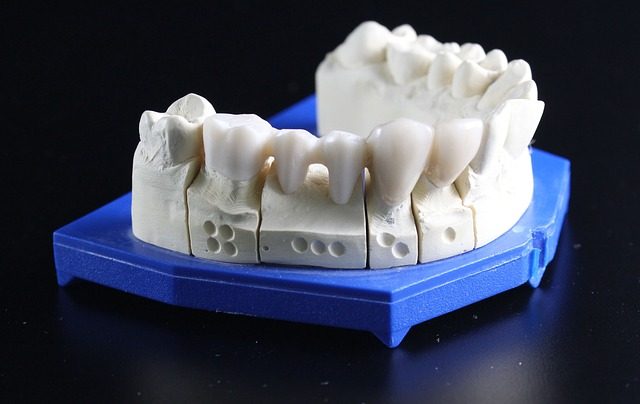 Difference between a Partial Denture and a Complete Denture / Dentist Chatting:
We want to discuss various dental topics on here. What is the difference between a Partial Denture and a Complete Denture? This is quite simple. A partial denture is when there are several teeth missing in the mouth, and the partial denture is used to replace the several teeth or single missing tooth. A partial denture sometimes has various types of hooks or attachments to go around the teeth, to hold it in place.
A COMPLETE DENTURE or FULL DENTURE is when all the teeth in the mouth have been extracted & a complete denture is used to replace the missing teeth. Denture(s) are generally removable appliances. Now a days, they are also used with Dental Implants sometimes, though usually an attachment placed inside the denture to hold more steadily in place. That is, dentures are used in conjunction sometimes with dental implants – though this may be more costly. The denture / dental implant(s) combo maybe a good option for those that have had all their teeth extracted – a retained denture / dental implants attachment to provide more support for the person to chew.
Excellent time to network and market online with us @ Dentalchat.com. Dentist Chatting Online and Local Emergency Dental Chat online with us. We are networking with local dentists and dental businesses.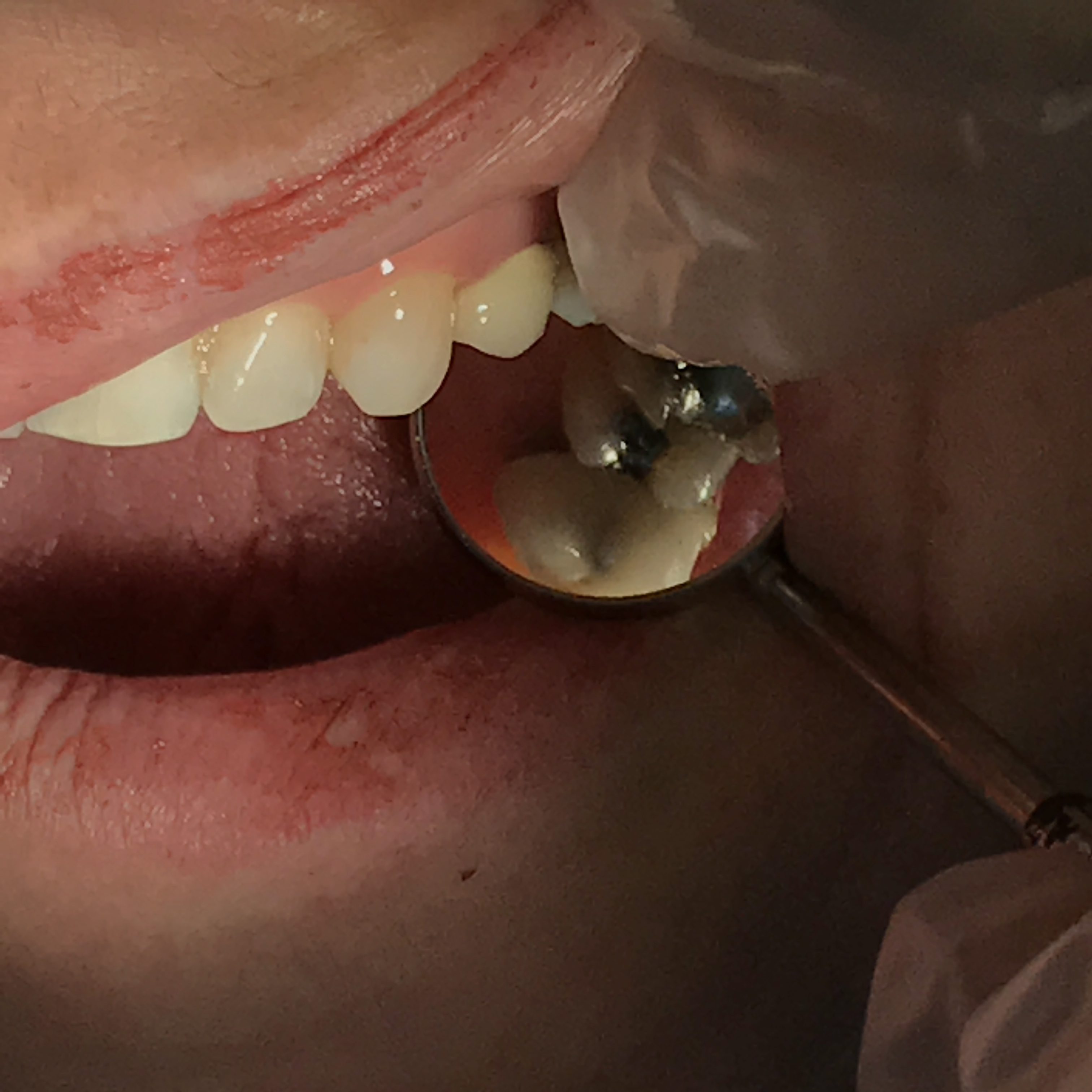 Online Dentists Chat, Local Dentist Chat Online Marketing:
Local Dental Chatting Online:
DentalChat DentalChat.com:
We are excited to be bringing exciting new features. Local Dental Chatting Online, Online Dentists Chat communication features, Local Dentist Chat Online Marketing, Online Dental Chat business listing  and Local Dental Chat Networking Online with us at DentalChat.com.
We are looking to be adding local dentist office listings with us. Can email us at signup@dentalchat.com if you are a dental professional or dentist – that wants to sign up with us.
We at DentalChat.com are looking to bring innovation to the dental space.  DENTALCHAT  is networking with local dental businesses & local dentists.
Local Dental Chat Discussion online with us at DentalChat. We are looking at DENTAL CHAT to be LOCAL DENTAL CHATTING ONLINE with — patients and local dentists.
 We want to improve the communicating between patients and dentists.
 Do you have a Dental Emergency want to discuss online? Dental Chat  is looking to network with online dental marketing companies.  Excellent time to market with us at DentalChat.
Dental Chat helps users connect with dentists in their local area. We are looking to network with online chat communication platforms.
We are also looking to network with dental social media marketing groups and online ad media professionals.