We have many great dental articles on DentalChat.com. We get asked many local dental insurance questions online at DentalChat.
Dental care is an important part of an individual's overall health. Also, we discuss many local dentist's blogs and local dental office information online with us. We get asked many local dentist office questions online – one thing we like to mention, is that each dental practice is different. Unless they are part of a larger DSO dental network of offices. Local Dentists and Dental offices have a variety of dental insurance companies that they may or may not be a part of. In this local dentist insurance blog, we will discuss some of this.
Local Dentist Office Information Chat:
Each dental office differs and has different dental policies.
Some dental offices are part of a larger group of dental practices.
Each Local Dentist – has a different level of skill set in various dental procedures. Some general dentists may do extractions and other general dentists may not.
For example, some general dentists provide orthodontics or orthodontic care – while other general dentists may refer these dental patients out to a local orthodontist office.
As we know, there are quite a few people that have dental insurance – while there are some who do not have dental insurance coverage. Local Dental Insurance Blogging, Local Dentist Office Info, Dental Insurances Coverage Chatting, and Online Dentists Discussion with us at DentalChat.
Dental Insurance Coverage Blog:
Know what is covered and what is not.
Not all dental insurance plans are the same. For example, there is a Delta Dental HMO insurance plan and a Delta Dental PPO Dental insurance plan. Both are done by Delta Dental – the coverage and the policies can be quite different.
Local Dental Insurances may have only a select number of dentists in an area as part of the preferred dental offices. Some dentists for instance, do not want to be part of a Dental HMO plan – while other local dental offices may select or elect to be part of that dental insurance plan.
Dental Plan is not dental insurance – dental insurance plan or dental insurance coverage is different than a Local Dental Plan that is only a reduced fee dental plan usually.
Local TeleDental Office – On-Demand Dentistry & Local Dental ChatBot:
Some dental offices are offering Local TeleDentistry and have a Local Dentist ChatBot added to their local dental website. What is Live TeleDentistry? That is virtual dental care or providing dental patients virtual dentistry consulting from a remote place. This way, the dental patient does not have to come to the dental office. We have one of the Best Local Dental ChatBot Office technologies to help connect patients to dentists.
Local Dentist Insurance Chat Online:
Do you have more dental insurance questions or a local dental insurance question to ask us? Simply post your local dentist insurance question and get local dental insurance answers online with us. We can perhaps provide some useful dental information – though, another good source is reading your dental insurance coverage policy. This can be done online now in many cases – though, can call your dental insurance company. If want to read more Dental Insurances Blog and Dentist Insurance Chatting Online, then click here. We will be periodically updating our local dental insurance blogs.
Local Dental Plan Blog, Dental HMO Insurance Chat, Local Dental Insurance Coverage Information Blog, Local Dentists ChatBot Addition to Dental Website Blog, and Local Teledentistry Chat Online in this local dentist blog. We welcome our DentalChat user's feedback and dental suggestions.
We get asked Pediatric Dentist Question about Kids Teeth frequently – The common dental children dental question will be – "My kid's tooth is loose, what should I do?" We will in this local pediatric dentist blog, discuss baby teeth and how they sometimes do not just fall out on their own. We will also discuss about having a good relationship early on with your local dental office or pediatric dentist. Most local family dental offices provide good dental care for you and your kid(s). Of course, having good dental information and doing your own dental research – may be helpful as well.
Usually, the 2 lower baby teeth in the front area of the lower jaw start to come out first. They, in turn, are usually the first ones to fall out. Usually, the first baby teeth start to erupt or come out around somewhere between 6 to 9 months old – though this can vary. The first permanent teeth to come in or to erupt is around the age of 5 or 6 or 7 years old – again, this can vary.
One thing to keep in mind as a parent – is try not to panic. Most times the tooth will fall out overtime. Of course, if worried – can always go to your local dentist or pediatric dentist office. Baby teeth do not have large, well established roots – like adult teeth. Hence, they are usually easily taken out by your dentist.
We can Answer Your Dentistry Question Online at DentalChat – Ask Dentists Local Dental Question online with us. TeleDental Question and Local TeleDentistry for the Dentist Website of Local Dentists. Get Your Dental Answers at DentalChat.com.
Local Children Dental Care Questions get Best Dental Answers with us. Pediatric dentistry question online, Pediatric Dentistry TeleDental Questions Consult, Teledentistry Consultation Service and Live Dentist Chat Online with us.
When we get asked Pediatric Dental Question – My kid's tooth is loose and what should I do? This is a common local children dentistry question since all of us go through the phase of losing baby teeth and getting permanent adult teeth. Though, for some kids and children – the tooth just does not easily fall out on its own. Some times, some kid's teeth that are lodged into the gums, will need to be pulled out – either by a general family dentist or by a pediatric dentist. Some things to loosen a baby tooth include brushing more frequently and gently wiggling the tooth.
-Things you can do:
Have your child gently wiggle the tooth. Do not be in a rush to have the baby tooth to come out. Generally, it takes sometime before a baby tooth will fall out. Regular dental exam and dental cleaning visit at your local dental office. They can examine the tooth, and let you know what is going on. They can also take the right dental x-rays, to see how the permanent tooth coming in is developing. A baby tooth when it is quite loose, may be taken out – if need be, by your dentist if see that it is just not falling out for some reason. Generally by gently wiggling by your child, the tooth fairy will come one of these days.
Good oral hygiene starts at a young age. Good idea to keep your child's teeth clean from a young age. Getting regular dental exam at your dentist or pediatric dentist can start as young as you like. Having a family dentist or pediatric dentist relationship in your area, can be very valuable – especially as the kids grow up. When you want to ask, My Child's Tooth Is Loose, what should I do – then you already have a local dentist or pediatric dentist that is familiar with your kid's dentition – this can be very helpful.
We welcome our reader's feedback and dental suggestions – on other dental topics they want us to discuss at DentalChat.com.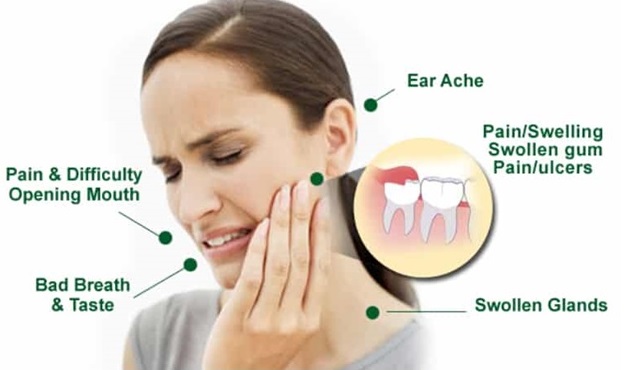 Are you looking for a dentist? Do you have a tooth problem or tooth pain problem that needs immediate dental care at a local dentist's office? There are hundreds of thousands of individuals who experience dental problems or need immediate dental attention – who do not have a local dental office that they have been going to. That is, there are many people that require immediate dental care and are searching for a dental office to be seen.
What to do, if a dental emergency happens – in the middle of the night and do not have a local dental office that you know to go to? Unfortunately, many people who have not been to a dental office for many months or several years, that end up with a dental emergency – have a hard time finding a local dental office to go to.
Finding a Local Dentist – Best way to Find Best Dentists Search Online Blog with us. DentalChat.com is a great resource for people to find local dentists in their time of need. Unfortunately for some, they can not find a local dentist in the location or area they are in >> in the middle of the night. These people may need to go to the Emergency Medical Hospital to get help. That is why people should be in regular dental exams with their local dental office.
Needing an immediate tooth extraction, after a dental emergency:
We have various things or dental treatments that do happen when people seek dental care during dental emergencies. Some people with tooth pain on a broken down tooth may end up having the tooth extracted. If possible, people like to save the tooth by doing root canal treatment. Sometimes, due to financial or because the tooth is not savable, the tooth is extracted.
There are options for a tooth that is extracted – such as getting dental implant treatment. Here is a link on Dental Chat about Immediate Dental Implant Treatment after tooth extraction.  
We welcome local dental bloggers to contribute dental articles with us at Dentalchat. For dental companies, great time to network and partner with us.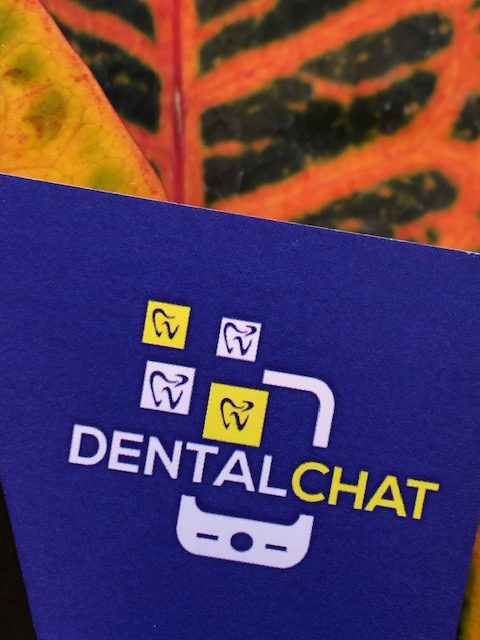 Best Local Dentist Directory Listings Online
There are always people looking for great new dentists or an excellent Local Dentist to go to. Finding the best local dental practice can be challenging for many people. Whether it is because they have moved or they just have not wanted to go to a local dentist for a couple of years. We at Dental Chat are looking to list the best dental practices. Local Dentist Chatting Online, Best Local Dentist Blogging and Local Dental Practice Directory Listings Online with us at DentalChat.com.
DentalChat has been a leading dental platform looking to help people with their local dental care. We welcome networking with local dental companies.
To sign up online with us is very simple for local dentists. Best Local Dentist Directory Listings Online and Best Dentists Directory Listing Online with us @ DentalChat. Great time for dentists to be signing us at DentalChat. Here is the link for dental offices and dentists to sign up.
https://dentalchat.com/dentist-signup
Are you a person who has a local dentist question about wisdom tooth or a local dental question about dental implants? Here is the link to the Dental Question Chat Post page to have your local dentists questions answered.
Great time for local dentist bloggers to network with us.