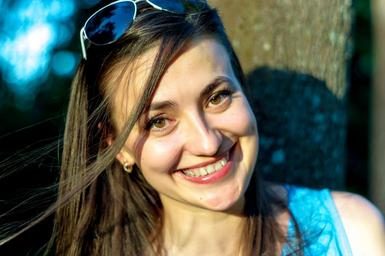 If you're missing one or more teeth, it's always worth exploring your options for replacement. A set of teeth work together to function in very specific ways. As a group they're really looking out for each other, sharing the heavy load of chewing. When front teeth step outside the role of tearing food and end up grinding it like molars do, the wear and tear can accelerate their demise. Or if one side is intact and the other side is full of gaps, you can guess which side will do all the chewing and absorb the extra burden. On top of the functional problems, a happy smile just might not feel right to you. Smiles that should shine with warmth and confidence are quickly repressed.
Yes, missing teeth can even affect our personalities.

Partial dentures sit squarely on a list of options to fill in your smile.
An economical choice that can be made from a number of different materials. This appliance often works to replace one tooth or a dozen teeth. A partial denture made with a thin, lightweight metal base allows teeth and gums to be firmly bonded to it. These often last for many years and sometimes provide a foundation for other teeth to be added if they're lost in the future. But a removable partial denture can also be crafted with non-metallic components. While this variation may not last as long, they can be an excellent alternative. Advancements in material technology give us more options than ever, and your dentist can discuss possibilities with you. You might want to consider dental implants as part of the plan, too.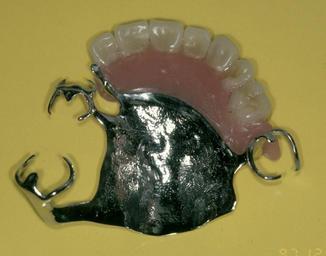 How Does It Work?
A partial denture relies on the remaining teeth for critical support and stability. That means the condition of those teeth needs to be considered closely to make sure they're up to the task. This includes the quality of the jaw bone holding the tooth which is a lot like the foundation of a house. When a foundation crumbles, it really doesn't matter what the rest of the house looks like. Teeth aren't much different. Your dentist evaluates numerous factors as together you decide if a partial denture is right for you.

A partial denture offers other benefits, including the ability to remove it and clean properly around your natural teeth. Serving as a single solution to multiple lost teeth, each appliance is highly customized for your mouth. This allows for a design that fits into the existing bite, color, and overall appearance of your smile. It's also a solution that can be used for an indefinite period of time until you're ready for a more permanent solution, such as implant-supported teeth. In some cases, an implant or two combined with a partial denture offers outstanding service as well. Partial Denture Blogging and Partial Dentures Blog with us at DentalChat.com. Local Dental Chat about Dentures with us. Denture Repair Blog link here at DentalChat. We are discussing Denture Repairs and ways of fixing Partial Denture Repair of broken dentures.

Despite the benefits, a foreign appliance can be difficult for some patients to tolerate even when made with as much care as we apply to the process. While it's often hard to predict how each patient will adapt to a removable partial denture, your dentist can discuss the steps and design with you. Most importantly, they'll cover your options and give you enough information so you can decide what's best for you.
We did Partial Denture Blogging, Partial Dentures Chat and Partial Denture Treatment Blog in this article.

If you don't have a dentist or you're dealing with more questions about what to expect after tooth extraction, you're in the right place. Find a Local Dentist or Find Dentists Near You with us. DentalChat provides the best platform to connect with licensed U.S.-based dentists. You can ask questions online and even connect with a nearby office that can help you with your needs. Feel free to jump on and see how we can help now or in the future!