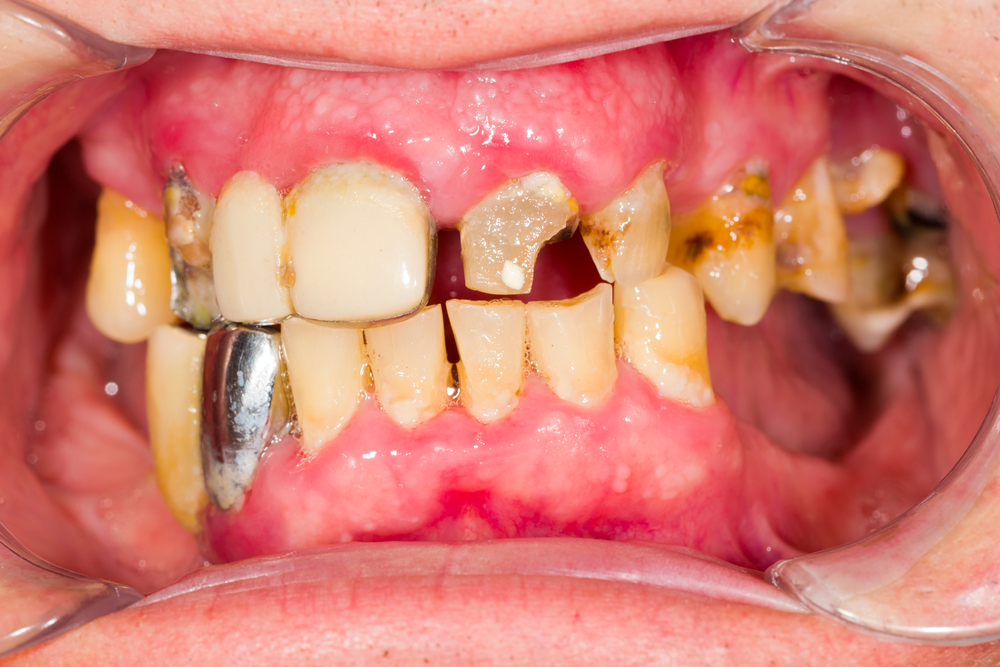 Sometimes good teeth turn into bad teeth. It's usually a frustrating, uncomfortable journey with a lot of treatment and expense along the way. But we need teeth for a few obvious reasons. Besides their important functional role, they also enhance a person's physical appearance. So, one way or another, we need to maintain or correct teeth in decline.
Keeping teeth healthy takes a dose of care and diligence. If you're careless and don't pay much attention, it's like not doing maintenance on your car: Eventually it's going to catch up with you. Next thing you know, you're headed down a road you never meant to end up on.
Millions of people find themselves with numerous cavities or gum disease, both leading causes of tooth loss. Sometimes there's one reason, sometimes there are many. Usually, a combination of factors play into the affliction.

Why Do Teeth Go Bad?
Most people don't realize it, but cavities are an infection. First, young babies often end up with a mix of bacteria from their mothers that reside on their teeth. Like all living organisms, these bacteria need energy to live. Since they love sugar and other carbohydrates, they're happy when you drink a soda or chew dried fruit.
These oral bacteria create energy from sugars and produce acid as a waste product. You can imagine what happens when acid gets dumped on your teeth. Holes start to form in the weakened surface, and a cavity develops. Soon, you have bacteria invading the inside of the tooth and headed to the nerve. Next, an abscess develops and the tooth needs to be removed if too much damage has occurred.
A similar process occurs in gum disease. Gum-loving bacteria produce toxins that cause inflammation and bone destruction. Teeth go bad because they've lost their supporting bone around the base of them.

Bad Teeth Signs and Symptoms
If you experience symptoms of tooth decay, you need to visit your dentist as soon as possible. Waiting works well if you're looking for a bus, but it's not a great idea when you have mouth pain. The earlier that cavities are identified, the easier their treatment. If you experience the following symptoms, you should make firm plans to visit a dentist:
Tooth pain including sensitivity, throbbing, or soreness
Any kind of pit, hole, or sharp edge on a tooth
Pus or drainage around a tooth
How Do You Handle Bad Teeth?
There isn't a "one size fits all" solution for teeth that go into decline. In many cases, repairs can be made to the existing teeth. Or gum disease can be controlled with therapy and new homecare habits. When teeth cross the proverbial line, they may need to be removed. In this scenario, dentures become one possible solution to the missing teeth issue. However, dentures have a few drawbacks to consider:
Dentures are by nature removable appliances, and they may move in the mouth and cause sore spots on the gums.
Dentures do not provide the same eating experience that natural teeth do. Hence, there is a chance that they may lead to poor eating habits, weight loss, and nutritional deficiencies.
Sometimes, dentures are not fitted properly and have a poor bite. This may also lead to changes in jaw joint thus creating jaw, neck pain, and headache.
Fortunately, dental implants offer up a wide array of options if bad teeth end up needing removal. These strong, titanium cylinders sit in the jawbone and mimic the root of a tooth. This powerful support system can be used to hold a denture firmly in place. On the other hand, they can replace a single tooth or several missing teeth.
Cost may be a consideration when it comes to dental implants. However, this depends on the number of dental implants being placed and other associated procedures which can be discussed with the dental office or the dentist.
We Can Help
Many people wonder how they can find the best dental info and best dentists articles online. The reason many people are looking for local dental information online is fairly simple. For one, they want to know what is going on in their mouth. For instance, if your dentist tells you that you need a root canal on your back molar and need to see an endodontist, you want to know more. You may be curious to find out what is a root canal and who are local endodontists? What does an endodontist do?
At Dental Chat, we help cut through the confusion and provide accurate, valuable blogs on every topic. Here is a local dentist link to Endodontics Dental Chat about Local Endodontists. The best part is that we network with local dental blogs and local dentist bloggers who share their local dentist articles with us. We are looking to list the best local dental offices and best dentists for patients that need to have a root canal or another dental service. We are always looking to expand and grow and offer the Best Local Dental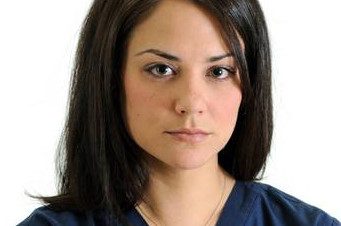 Our teeth are a major indicator of our oral hygiene, and they can boost or deflate the self-esteem of even the most confident people. That's why it's imperative that we take care of our teeth and make sure they're cleaned daily. Even with regular homecare, some people see their teeth discolor. That frustration inevitably begs the question, "What causes yellow teeth?"
That question is one of the most common inquiries we get from people who want to know just why their teeth are turning yellow, and how they can get whiter teeth and keep them that way. That question makes it pertinent to know the causes of yellow teeth and how to prevent or whiten discolored teeth.
How Did They Get This Way?
There are many reasons why teeth become yellow or stained. These reasons range from poor oral hygiene to genetics. Some of the reasons for yellow teeth include:
Failing to brush at least once a day can cause yellow teeth as well as other dental complications. In addition, eating sugary food or foods with high acidity can cause plaque buildup and excessive damage to the enamel of the teeth. When this happens, food pigments can easily be absorbed into the dentin, the layer next to the enamel. These stains further weaken the enamel and cause visible yellow and brownish yellow stains on the teeth.
One factor responsible for what causes yellow teeth is the type of food or drinks you consume daily. For instance, A person who consumes a lot of tea and coffee without taking some time to brush daily will end up with stained teeth. Red wine, white wine, dark sodas, and energy drinks with synthetic flavors can also cause yellow teeth.
Certain types of food like curry spices, berries, tomatoes, tobacco leaves, vinegar, and others have been known to contain pigments that are capable of leaving a stain on the teeth.
Smoking doesn't just cause damage to the lungs: It also causes yellow teeth. The nicotine contained in cigarettes generally leaves brownish stains on the teeth surface.
It is normal for the teeth to start turning yellow as we age. This is because the enamel, the outer surface of the teeth, wears out gradually as it's exposed to different acids in the food and drinks consumed. As the enamel gradually erodes, the layer beneath, dentin, begins to show. The dentin isn't white like enamel, so it causes teeth to appear discolored.
Tooth coloration is partially influenced by genetics. Some people have naturally colored teeth as a result of the inherent traits of the genetics in their families. Apart from white, there are generally four other shades of color that appear naturally in teeth. These include reddish yellow, reddish brown, gray, and reddish gray. These colors also vary in depth across the light spectrum ranging from light to dark.
Excess fluoride is bad for the teeth. Fluoride is great for teeth, but when fluoride intake becomes excessive, it can lead to Fluorosis: Yellow and brownish yellow spots appearing on the teeth. Fluoride is present in toothpaste, fluoridated water, and some other prescription drugs. It's important to consult a dentist to ensure that your fluoride intake is not excessive.
Other causes of yellow teeth include accidents, physical trauma, and antibiotics like Tetracycline. If taken during pregnancy or before the age of eight, this antibiotic can cause permanently stained teeth.
How To Prevent Yellow Teeth
In some cases, yellow discoloration can be prevented or reversed using simple and natural ingredients found at home, some of which include:
Baking Soda and Hydrogen Peroxide
These two ingredients, when mixed to form a paste, can help reduce the yellow coloration of teeth. A 2012 study found these two ingredients and toothpaste containing them helpful in improving teeth whiteness. A DIY paste can easily be made at home by mixing two tablespoons of hydrogen peroxide with one tablespoon of baking soda. Any toothpaste that contains baking soda and hydrogen peroxide can also do the job.
Apple cider vinegar, when used in small proportions, can help get stains off the teeth and improve teeth whiteness. But if it's used too frequently, it can erode the enamel and damage the teeth surface. Therefore, it's not meant for everyday use. Use sparingly, cautiously, and in small quantities.
The result of a 2007 study showed that periodontitis, caused by a buildup of bacteria on the teeth and in the gums, is worse in people with vitamin C deficiency. Periodontitis, or gum disease, is a contributing factor to discoloration of teeth as gums recede and expose the darker roots of the teeth. Vitamin C is just one small influencer of this inflammatory condition that afflicts 30% of the population. But it emphasizes that good nutrition contributes to all parts of general health, including oral wellness.
Apart from these remedies that can be used as preventive measures, other dental remedies abound which help to improve or restore teeth whiteness. Some of them include:
Almost everyone knows good homecare habits help to keep our teeth and mouth healthy and fresh. It's good practice to brush at least twice daily. Brushing for two or three minutes each time and brushing every tooth gently and in circular motions helps remove plaque and food. Flossing the teeth also helps to keep the mouth clean and free of food remnants that are stuck in the teeth and gum. In addition, teeth whitening toothpaste is also becoming more popular with people that need to know what causes yellow teeth. They won't remove embedded stain, but they can help prevent more of it.
Regular Dental Exam and Dental Prophy
To properly restore the natural color of your teeth, it's important to consult a dentist. To top it off, a dental exam helps you discover the state of your oral health. One thing you can do is to see a dentist or dental hygienist regularly, at least every six months or twice a year. If your teeth are found unhealthy, a DENTAL PROPHY may be necessary. A Dental Prophy is a cleaning procedure that is done to remove large amounts of plaque buildup on the teeth and gums. And it helps to control periodontitis and gingivitis and prevent what causes yellow teeth. Furthermore, it's often covered extremely well by dental insurance.
Just Do It!
In summary, many people what to know "What causes yellow teeth?" There are many factors, some of which can be prevented with good oral hygiene natural home remedies. Yellow teeth can also be treated professionally by dentists and then maintained with a host of recommended dental solutions. So, don't forget to visit your dentist regularly and keep your oral health at the top of its game!
At DentalChat, we've got you covered. Connect online with a dentist in your area right now, in real-time!
Want to Learn More? Cosmetic Dentistry Blog: Here's an interesting article on DentalChat about cosmetic dentistry and cosmetic dental procedures –
https://dentalchat.com/cosmetic-dentistry-procedures-and-cosmetic-dentist-chat
At DentalChat, we network with leading dental bloggers and professionals in the dental industry who may want to contribute daily blogs or articles to share with us. Online Dental Questions Blog, Local Dentist Chat Online and Ask Dentist a Dental Question with us. We innovate dentistry with real-time, online interaction between dental practices and patients. Dentalchat was founded by a dentist and includes dental professionals on our management team.