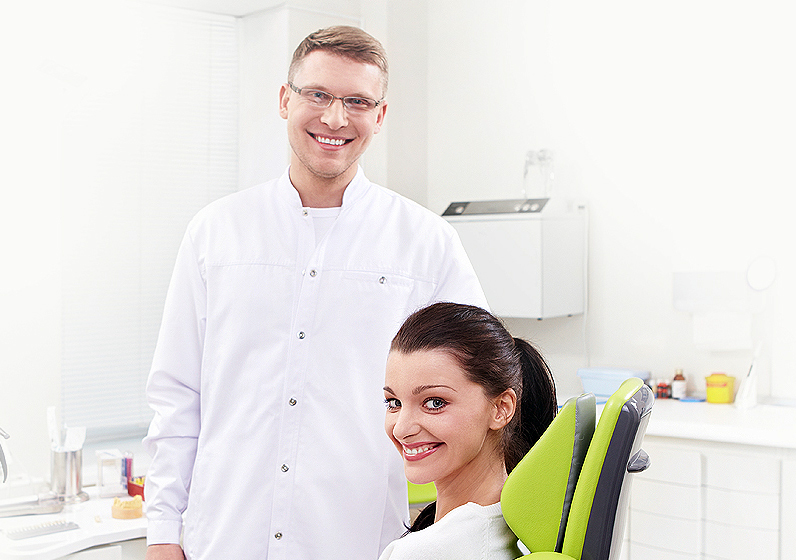 Dental Insurance: A Benefit Primer
If you have dental benefits, you're fortunate to be amongst 60% of the population with outside financial support for dental care. Most plans are offered by employers as part of a benefits package, and can be helpful in making dentistry more affordable. But dental plans rarely cover everything and are designed to help share the cost of treatment with you. While it's impossible to say exactly what your plan covers, or doesn't, a few simple guidelines will help you ask the right questions. With hundreds of plans on the market, it's also difficult to know the nuances of everyone. But the experts at your dental office will help you fill in as many details as possible.

Dental plans typically pay a high percentage of preventive services. These relatively low-cost services performed most commonly twice each year are simply the wisest dental commitment you can make. A small problem detected and managed early can cost 1/10 of the price tag of major repairs, even to salvage a single tooth. Insurance companies understand this, and often will gladly pay a little to save a lot.

If you need a filling for a broken or decayed tooth, insurance benefits may cover 40-80% of the cost. A larger restoration with porcelain may be covered at 40-50%, which is often a similar rate of coverage for other major services including root canals, dentures, and oral surgery. These general guidelines are just that…general. And sometimes insurance companies won't indicate just how much they're going to pay. So it's wise to consider a discussion of payment prior to treatment as an estimate, based on the best information supplied by the insurance company. And remember, every plan has an annual maximum that hasn't changed in 50 years. These dollars can significantly help you support your health, but they're not designed to cover all the bases.

Dental benefits usually don't cover purely cosmetic procedures such as whitening or veneers. But there may be other services related to a beautiful smile makeover that will be partially covered. If certain teeth in your smile have large restorations or old crowns, their replacement often meets the criteria for coverage. Furthermore, your dentist will incorporate artistry into every service they provide whether dental benefits are involved or not.

While your dentist works 100% for you, not the insurance company, your dentist's team will always try to help you maximize your dental benefits. At DentalChat, we help patients find the right dental home where they feel comfortable. Let us know how we can help! We look forward to partnering with you to enhance your dental health!

Back To Home