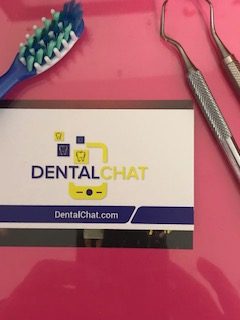 Dental Insurance plans discussion online
We are at Dental Chat looking to discuss many dental topics – This article will be — Dental Insurance Plans Discussion Online, with us continuing this discussion in future blogs and articles on here @ DentalChat. We do appreciate our readers feedback and dental suggestions.
It is estimated that more than 70 million people in the US do not have dental insurance. Unlike medical insurance, which many more people have – Dental Insurance is not a high priority for many people. Most people have dental insurance through their job or place of employment – though, many times, the actual dental coverage is somewhat little – with many people having to pay out of pocket a large portion of various dental services.
Most dental insurance plans cover for the most part dental exam and prophy (dental cleaning) once every 6 months. This falls under preventive dental care. For crowns and dental implants, each person needs to check carefully what, if any of the cost will be covered.
Dental Insurance Benefits Blog:
Many people get their dental insurance from the company that they work at. These companies sometimes offer various types of dental insurance policies to choose from. Good to check to see the differing Dental Benefits each dental insurance offers.
For one, dental crowns – are by many dental insurance plans only covered for 50% of the cost — with the other 50% being paid by the patient. This can vary greatly from plan to plan – even with the same dental insurance company. Hence, each person will need to check with their dental insurance to make sure. Dental implants are usually Not covered by many dental insurance companies – again, will need to check. Dental Insurances Chat online with us, discuss dental hygiene, dental services discussion and more at DentalChat. Many people have a dental question can ask us on here – we are looking to provide dental information that we expect each person to do their own due diligence & even more research on.
Dental Insurance Plan Blog:
We discussed dental insurance plans and did dental insurance chatting online with us. We will be discussing this further in future dental blogs & dental articles here at DentalChat.com. Can be asking us Dental Questions here and more. Our goal is to better inform people about various dental care topics.
Back To Home