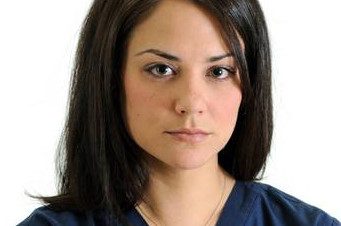 Our teeth are a major indicator of our oral hygiene, and they can boost or deflate the self-esteem of even the most confident people. That's why it's imperative that we take care of our teeth and make sure they're cleaned daily. Even with regular homecare, some people see their teeth discolor. That frustration inevitably begs the question, "What causes yellow teeth?"
That question is one of the most common inquiries we get from people who want to know just why their teeth are turning yellow, and how they can get whiter teeth and keep them that way. That question makes it pertinent to know the causes of yellow teeth and how to prevent or whiten discolored teeth.
How Did They Get This Way?
There are many reasons why teeth become yellow or stained. These reasons range from poor oral hygiene to genetics. Some of the reasons for yellow teeth include:
Failing to brush at least once a day can cause yellow teeth as well as other dental complications. In addition, eating sugary food or foods with high acidity can cause plaque buildup and excessive damage to the enamel of the teeth. When this happens, food pigments can easily be absorbed into the dentin, the layer next to the enamel. These stains further weaken the enamel and cause visible yellow and brownish yellow stains on the teeth.
One factor responsible for what causes yellow teeth is the type of food or drinks you consume daily. For instance, A person who consumes a lot of tea and coffee without taking some time to brush daily will end up with stained teeth. Red wine, white wine, dark sodas, and energy drinks with synthetic flavors can also cause yellow teeth.
Certain types of food like curry spices, berries, tomatoes, tobacco leaves, vinegar, and others have been known to contain pigments that are capable of leaving a stain on the teeth.
Smoking doesn't just cause damage to the lungs: It also causes yellow teeth. The nicotine contained in cigarettes generally leaves brownish stains on the teeth surface.
It is normal for the teeth to start turning yellow as we age. This is because the enamel, the outer surface of the teeth, wears out gradually as it's exposed to different acids in the food and drinks consumed. As the enamel gradually erodes, the layer beneath, dentin, begins to show. The dentin isn't white like enamel, so it causes teeth to appear discolored.
Tooth coloration is partially influenced by genetics. Some people have naturally colored teeth as a result of the inherent traits of the genetics in their families. Apart from white, there are generally four other shades of color that appear naturally in teeth. These include reddish yellow, reddish brown, gray, and reddish gray. These colors also vary in depth across the light spectrum ranging from light to dark.
Excess fluoride is bad for the teeth. Fluoride is great for teeth, but when fluoride intake becomes excessive, it can lead to Fluorosis: Yellow and brownish yellow spots appearing on the teeth. Fluoride is present in toothpaste, fluoridated water, and some other prescription drugs. It's important to consult a dentist to ensure that your fluoride intake is not excessive.
Other causes of yellow teeth include accidents, physical trauma, and antibiotics like Tetracycline. If taken during pregnancy or before the age of eight, this antibiotic can cause permanently stained teeth.
How To Prevent Yellow Teeth
In some cases, yellow discoloration can be prevented or reversed using simple and natural ingredients found at home, some of which include:
Baking Soda and Hydrogen Peroxide
These two ingredients, when mixed to form a paste, can help reduce the yellow coloration of teeth. A 2012 study found these two ingredients and toothpaste containing them helpful in improving teeth whiteness. A DIY paste can easily be made at home by mixing two tablespoons of hydrogen peroxide with one tablespoon of baking soda. Any toothpaste that contains baking soda and hydrogen peroxide can also do the job.
Apple cider vinegar, when used in small proportions, can help get stains off the teeth and improve teeth whiteness. But if it's used too frequently, it can erode the enamel and damage the teeth surface. Therefore, it's not meant for everyday use. Use sparingly, cautiously, and in small quantities.
The result of a 2007 study showed that periodontitis, caused by a buildup of bacteria on the teeth and in the gums, is worse in people with vitamin C deficiency. Periodontitis, or gum disease, is a contributing factor to discoloration of teeth as gums recede and expose the darker roots of the teeth. Vitamin C is just one small influencer of this inflammatory condition that afflicts 30% of the population. But it emphasizes that good nutrition contributes to all parts of general health, including oral wellness.
Apart from these remedies that can be used as preventive measures, other dental remedies abound which help to improve or restore teeth whiteness. Some of them include:
Almost everyone knows good homecare habits help to keep our teeth and mouth healthy and fresh. It's good practice to brush at least twice daily. Brushing for two or three minutes each time and brushing every tooth gently and in circular motions helps remove plaque and food. Flossing the teeth also helps to keep the mouth clean and free of food remnants that are stuck in the teeth and gum. In addition, teeth whitening toothpaste is also becoming more popular with people that need to know what causes yellow teeth. They won't remove embedded stain, but they can help prevent more of it.
Regular Dental Exam and Dental Prophy
To properly restore the natural color of your teeth, it's important to consult a dentist. To top it off, a dental exam helps you discover the state of your oral health. One thing you can do is to see a dentist or dental hygienist regularly, at least every six months or twice a year. If your teeth are found unhealthy, a DENTAL PROPHY may be necessary. A Dental Prophy is a cleaning procedure that is done to remove large amounts of plaque buildup on the teeth and gums. And it helps to control periodontitis and gingivitis and prevent what causes yellow teeth. Furthermore, it's often covered extremely well by dental insurance.
Just Do It!
In summary, many people what to know "What causes yellow teeth?" There are many factors, some of which can be prevented with good oral hygiene natural home remedies. Yellow teeth can also be treated professionally by dentists and then maintained with a host of recommended dental solutions. So, don't forget to visit your dentist regularly and keep your oral health at the top of its game!
At DentalChat, we've got you covered. Connect online with a dentist in your area right now, in real-time!
Want to Learn More? Cosmetic Dentistry Blog: Here's an interesting article on DentalChat about cosmetic dentistry and cosmetic dental procedures –
https://dentalchat.com/cosmetic-dentistry-procedures-and-cosmetic-dentist-chat
At DentalChat, we network with leading dental bloggers and professionals in the dental industry who may want to contribute daily blogs or articles to share with us. Online Dental Questions Blog, Local Dentist Chat Online and Ask Dentist a Dental Question with us. We innovate dentistry with real-time, online interaction between dental practices and patients. Dentalchat was founded by a dentist and includes dental professionals on our management team.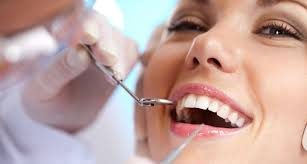 Tarter, Plaque and Calculus in the Mouth – Regular Dental Prophy Chat:
Tarter, plaque and calculus in the mouth – terms that are used by your dentist or hygienist to describe what is happening around your teeth when food and plaque that hardens over a period of time for lack of proper flossing and brushing and/or of not getting your regular twice yearly dental exam and dental prophy (dental cleaning).
If plaque is not removed regularly, and completely, minerals in your saliva combine with plaque to form crystals that harden into tartar.  If do not get regular dental office cleanings, calculus can build up around your teeth – calcified plaque that can be removed by your dentist or the dental office staff (hygienist) who does the dental prophy in the office.
Removing calculus around teeth is very important – it can cause gingivitis / gum diseases, bad breath and also it can cause mobility of your teeth.  People with heavy dental calculus build up around their teeth – when they get it removed, feel sometimes as though their teeth are loose.  The calculus can sometimes build a wall that grows worse over time.  Hence, getting the recommended twice regular dental prophy can help with this.  For some people, they may need more than twice a year prophy at their dental office.  Also, some people may need scaling and root planing if calculus build has happened & is happening below the gum line.  Bottom line, if feel that can not floss because there is material between your teeth – and you have not gone to a dentist for a while …. it is a good idea to get dental exam and dental cleaning (prophy).  This will help not only your oral health, but can help with your overall help.
When in doubt, can to go to your dentist to examine and check out – can call your dentist / dental office.
We will continuously be looking to add more topics and articles on here. We are focused on bringing interesting dental information that would be useful to our readers on here.  Local Dentists Discussion and Dental Marketing Discussion with us at DentalChat.  Local Dentists Chat Online , Local Emergency Dental Chat Online and Local Dental Blogging Online with us – DentalChat.com is looking to discuss various dental care symptoms & dental problems people may have. We want our DentalChat viewers to share with us what they want us to seen discussed on here. We are greatly interested in dental innovation and new dental treatments. Great time for Dental bloggers or dentists to share articles with us.  We welcome partnering with various dental software companies.