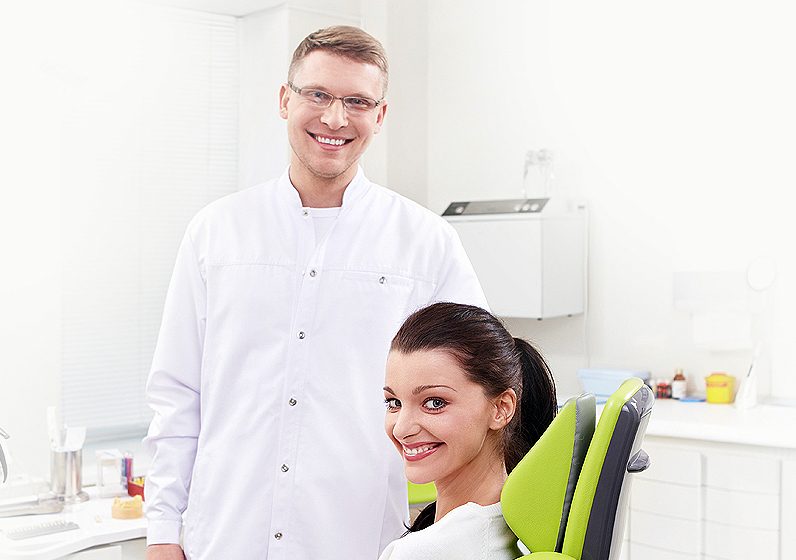 Maybe you went to the dentist with a toothache or broken tooth and received bad news. Your tooth is cracked right through the center of it and you need to get it removed. In addition, your dentist recommends dental bone grafting at the same time. Maybe you're not really clear if you really need it, which is why you're here.
Losing a tooth creates a little stress for most people. They don't grow back, and it can affect your chewing and your smile. It's also "stressful" to your jaw bone, which is why dental bone grafting might make sense.
What Happens When A Tooth Is Removed?
It's important to remember that removing a tooth is a minor surgical procedure. About two-thirds of a tooth sits in the bone, so we only see the top third. When it comes out, a hole is left behind.
This small wound fills in with blood, which forms a clot. Over a period of several weeks, cells from the blood and surrounding bone begin to form new bone. But the area starts out soft and hollow. That space allows the walls around the tooth to collapse inward, and the jaw shrinks in that area.
Dental Bone Graft Blogging – After tooth extraction, some people may require dental bone graft treatment. Here on DentalChat – can read a Dental Bone Graft Question Blog link. For those who have a missing tooth or may require a dental implant, good to understand what is Dental Bone Grafting Treatment?
Stopping Shrinkage
Right after the tooth is removed, your dentist may be able to preserve bone and limit the amount of jaw shrinkage that occurs. By placing bone grafting material, your body gets a headstart on healing and building bone. As a result, the bone doesn't collapse into the hole and your jaw is preserved.
Several different types of dental bone grafting material exist. And different methods work in different situations. For example, grafting receding gums is a different procedure and uses different materials than grafting after tooth extraction.
In most cases, the best form of grafting after a tooth extraction involves using ground cadaver bone. Yes, this bone is from donors and undergoes careful sterilization and preparation for use in specific cases. The bone is sealed and labeled with specific codes for each dose and tends to work well with your own system. It provides a matrix or framework for new bone to build around
Why Preserve Bone?
Placing dental bone grafting material helps maintain the regular shape of your jaw in the area where they tooth is removed. This can be useful for several reasons:
Solid bone increases the successful placement of a dental implant. Implants provide an exceptional way of restoring missing teeth.
A dental bridge looks more natural when it's placed over a grafted area.
Proper bone heights help preserve the stability of the teeth near the missing tooth. This helps prevent root exposure, gum recession, and sensitivity.
Smooth, thick bone may help support a removable full or partial denture better.
Dental Bone Grafting: Summing It Up
If your dentist recommends bone grafting along with a tooth extraction, you might want to give it serious consideration. Preserving more of your bone and preventing unnecessary jaw shrinkage has a number of benefits over the long run. Plus, you'll be better prepared to choose a dental implant if you decide that's what you really want in the future. Be sure to discuss the pros and cons of this procedure with your dentist. And if you need help finding a good dentist, chat with us at Dentalchat and we'll help you get connected! Do you have a Dental Implant Question to ask us? Here is the link to Post Your Local Dental Implant Question.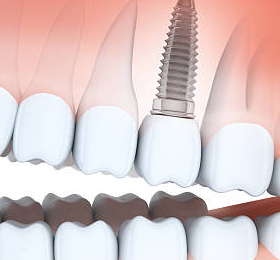 Not so long ago, you had very few options if you lost a tooth. Today, dental implants often give you the best opportunity to return to the normal chewing and an intact smile after tooth loss. As you consider the possibilities, a few questions usually come to mind. Of course, you realize the long-term benefits of the procedure, especially knowing that you're going with an option that will make your life better every day for years. But you might be wondering about the near future of the process. Many patients ask the question, "What is the dental implant procedure like?"
Dental Implant Information and Dental Implants Blog: What is Dental Implants and Your Dental Implant Procedure Info online blog. Dental implants have become one of the best ways to fix a missing tooth or more in the mouth. In the last 20 years, more and more people are placing dental implants into the mouth. The dental implant is a screw-like product that is kind of screwed into the jaw bone. There is a lot of dental planning and expertise needed to have dental implants placed into the mouth.
Dental Planning Always Pays Off
Your comfort should be the most important part of every visit. We take every measure to make that central to your dental implant experience. If we need to include specialists in our plan, work with a provider who shares the same philosophy as the specialists they work with. If you prefer sedation, seek out an office that offers it. To ensure success, it's vital that a personalized road map is created for your return to full dental function. The best practices now use digital imaging technology and other records to guide the entire process. Good planning pays dividends in life…and dentistry. Also, make sure to get a good Local Dentist Consult about what the dental treatment plan will include.
You'll likely be surprised at the experience during the placement of a dental implant. The modern dental anesthetic numbs the area profoundly so that you don't feel anything when dental implants are placed into the jaw, and with experienced dentists, hands start placing the implant. A mini-guide hole creates a path for a small implant cylinder to be carefully placed and slowly threaded into the site. A smooth cover is placed over the implant that remains in place during the healing period.
There are many temporization options that are possible so you can smile confidently from day one. In some cases, a temporary crown may be created and delivered that day. Since every patient's procedure is different, your dentist will help you decide what will work best during the healing period. Within a short time, the sterile implant surface begins integrating into the bone. The healing period usually lasts from 3-6 months as the implant bonds within your jaw bone. Most patients experience very little discomfort after implant surgery, especially when compared to a tooth removal procedure.
A Perfect Finish
After 3-4 months of healing, a crown will be custom-made and attached to the implant with a small screw or dental cement. Your dentist chooses from a variety of components that allow an optimal result when completing the final stage. Customizing the process of your tooth replacement from planning to the final placement of your new tooth makes all the difference in the outcome. Choose a dentist with experience and advanced education in the exciting area of dental implant technology. That choice will ensure you experience the best of modern dentistry! Ask Dentist an Dentist Question or Post Your Dental Question with us at DentalChat.com. Ask Dentists Dental Implant Questions and more.
If you don't have a dentist or you're dealing with more dental questions about what to expect after tooth extraction, you're in the right place. DentalChat provides the best platform to connect with licensed U.S.-based dentists. You can ask questions online and even connect with a nearby office that can help you with your needs. Feel free to jump on and see how we can help now or in the future!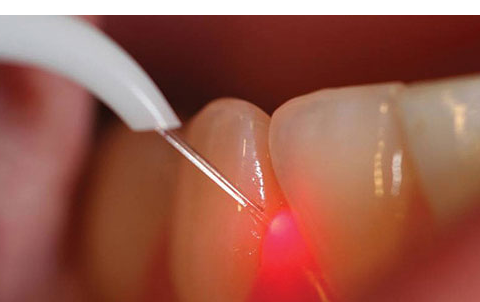 Dental Laser, Periodontal Gum Laser Therapy to treat Gum Disease:
We are at DentalChat looking to better inform our viewers and site users more dental information.  We will be Dental Laser Chat Online & Dentist Laser Chatting about benefits in this article.  This Dental Blog will discuss Dental Laser Treatment.  Dental Lasers are used by dentists in many different ways – with Periodontal Gum Laser Therapy for treatment of gum inflammation being one of them.  Basically, the dental laser is used to remove inflamed gum tissue from around the tooth root and coronal portion / around the teeth where the inflammation is.
In the 1990s, medical CO2 and Nd:YAG lasers units with the first pulsed Nd:YAG laser designed specifically for the dental care market place was released – in the last decade, newer forms of dental lasers have come into the dental market place.  Dental Laser companies are pushing great new technology innovation the last decade.
Dentist Laser Chat – One of the big benefits using Dental Laser Surgery is not having to use so much anesthesia and usually less pain post-op. for Dentist One of the main advantages of using dental laser therapy for treating some forms of gum disease is that it requires less anesthesia and generally, if less invasive than having to go in and do a incision to access the inflammation.  Generally, because of this – the recovery time can be less than with regular gum surgery.  Laser gum surgery should only be performed with dentists that have the right training for it – as each device has various wavelengths and user criteria to follow.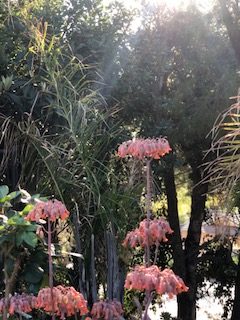 Gum Disease Chat and more – here with us @ DentalChat.com.  Gum disease comes in various degrees, with peridontitus being one of the worst type or severe form of gum disease. We are looking for more dental content on here, to help our users gain more dental information.
DentalChat.com was founded by a dentist and an IT health care technology  professional – looking to bring something fresh and innovate into the dental space.  Great time to market online with us.
Local Emergency Dental Chatting Online & Local Emergency Dentists Chat online with us – We are looking to discuss various dental subjects involving dental care.  For this blog, want to discuss crown lengthening procedure. 
Why is a Crown Lengthening procedure done –  for one, there  caries, tooth malformation,  attrition, excessive tooth reduction,  erosion, genetic variations and many times because of tooth fracture below the gum line.  So, if a dentist wants to place a crown, and a lot of the tooth is broken or not visible easily because it is broken around the gum line.  The dentist will remove part of the gum to show more of the tooth, so a good crown impression can be done – so, the crown will be placed on the tooth easily and with a good fit.
Crown Lengthening is done by dentists when more area is needed for placement of a dental crown.  Now a days, with advance dental technology – lasers are sometimes used to do this procedure as well.
Online Dental Care Chatting, Online Dentists Chat communication features, Local Dentist Chat Online Marketing, Online Dental Chat business listing  and Local Dental Chat Networking Online with us at DentalChat. We are looking to network with local dental blogs and dental information companies.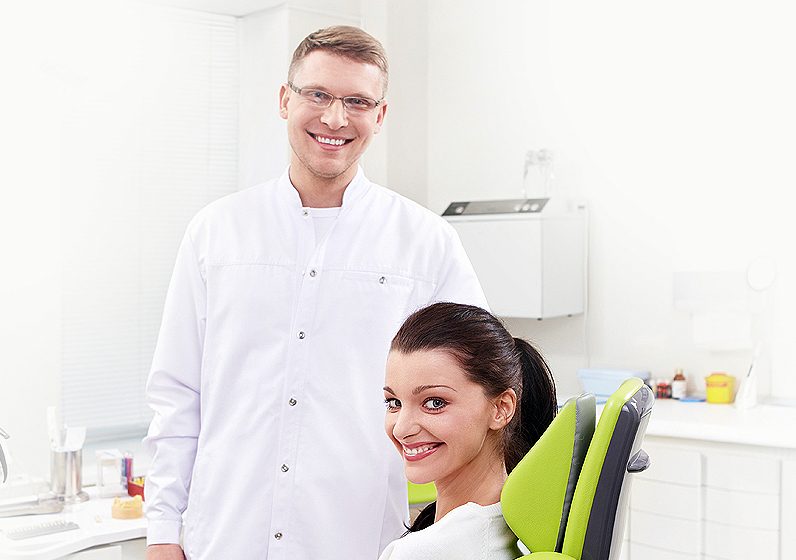 Local Emergency Dentist Tech Information:
Dental Info Blog:
DentalChat.com:
DentalChat:
We are looking to discuss dentistry – whether it is new dental information or new dental care technology. We welcome feedback from our users.
Local Emergency Dentist Tech Information / Dental Info Blog – We are going to discuss various topics on DentalChat.com. There are many new technologies that help patients now. One of them is dental lasers. Most of these are used for dental surgery in helping with dental gum surgeries or with dental bonding procedures. Dental lasers are used by dentists for gum surgery. Dental lasers in the last decade or so, are being used more often. Dental gums sometimes need to be contoured before getting a dental crown – a procedure such as dental crown lengthening, etc. For various levels of gum disease in the mouth discussion, to various crown lengthening procedures – we will be discussing here with us @ DentalChat.
Now more than ever, dentists have more online dental communication tools & dental software gadgets. We are excited to be adding more exciting new features right here on

Dental Chat

.
We will be looking to improve our site. DentalChat was founded by a dentist and IT health care technolog professional. Local Emergency Dental Chatting Online, Local Emergency Dentists Chat, Online Dental Care Chatting, Online Dentists Chat communication features, Local Dentist Chat Online Marketing, Online Dental Chat business listing and Local Dental Chat Networking Online with us at DentalChat.com. We are looking to network with local dental blogs and dental information companies.