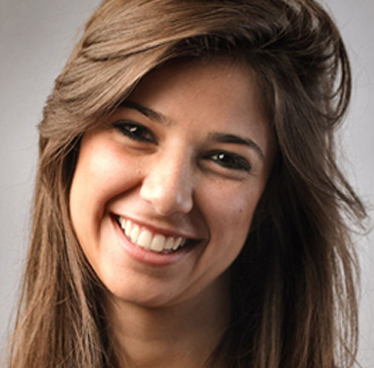 Benefits of Straight Teeth – Orthodontic Treatment Blog
Many people do have some form of crowding and need some form of orthodontic treatment. There are people that naturally have straight teeth and very nicely aligned teeth. Other people, have more crowding and need orthodontics. Some of these people, would rather have straight teeth and seek out orthodontic treatment. These people who are interested in seeing an orthodontist or dentist, sometimes do not fully understand all that is involved in having straight teeth.
Braces for many younger people can be seen in many Western societies and having straight teeth is important for many parents of youngsters. Many children in middle school or high school, have their children seeking orthodontic treatment for their child. Fortunately, more options than ever exist for effective orthodontics including clear aligner systems with various online aligner companies.
Having straight teeth is for cosmetic reasons and for having better functionality. Having a nice smile is one clear benefit but there's more to the bundle. Here are the four benefits – the 4 benefits to weigh when you're trying to figure out what you should do with crooked teeth:
Straight teeth can be easier to chew and more functional:
Teeth work together in very specific ways. The front teeth rip and tear food, while the back teeth grind and crush it to prepare for digestion. This carefully balanced system fits together for ideal function. When teeth are rotated, tilted, or crowded, they don't properly relate to each other, and that affects their function. But when they're lined up, they tend to meet the opposing teeth the way nature intended.
Straighter teeth and less crowding can look better – orthodontic treatment blog:
Most people prefer having straighter teeth. While there are differences between cultures regarding appearance and desirable characteristics, a nice smile is usually preferred by most people. The natural harmony pleases the eye, and an orderly, balanced smile provides just that. By having the teeth straighter and more aligned, then it can be more attractive. Orthodontic treatment can vary from person to person. For one, a thorough dental exam, dental impressions, and proper dental x-rays should be done.
Having less crowding and straighter teeth – they can clean better and more easily:
Gingivitis and plaque go together hand in hand. Gingivitis and Bacterial plaque can quickly build upon the tooth surfaces and on teeth. This plaque sticky material can embed in little nooks and crannies, as well as the smooth surfaces of the teeth. When the teeth overlap or crowd into each other, plaque finds more ways to build up in a quick way. Once it mineralizes and forms tartar, removing it takes professional help. Straight teeth are simply easier to clean. The toothbrush passes evenly over the exposed surfaces, but there are fewer hiding places for plaque and food debris to linger.
Breath Better – Can possibly help in breathing in better:
Many research projects have been done on the benefits of straight teeth. Even if orthodontic treatment only provided cosmetic benefits, it would be worthwhile. The influence of a nice smile in business relationships and social interactions has been fairly well known over the years. A smile builds bonds by conjuring up feelings of trust, friendliness, and competence. This makes your smile one of the most powerful personal characteristics you can invest in.
Orthodontics Chat & Orthodontist Chatting Online – The key is picking or choosing the right dentist / orthodontist:
The key is to have the right or correct type of orthodontics done by the right dentist or orthodontist. As a patient, should clearly understand what kind of orthodontics and how long will the treatment plan take.
So, let's go more in-depth about breathing-in easier. Crowded teeth can possibly cause issues in how a person breathes in and out. Ok, that may by not easy to understand why that is the case.. But crowded teeth often involve a high, vaulted roof of the mouth. This causes constriction in the nasal passages and constricted upper airways. One of the benefits of straight teeth may involve widening the roof of the mouth and opening up the airflow. Indirectly, breathing can possibly become easier through the process of orthodontic treatment or orthodontics.
Getting dental treatment – Get It Straight:
Many people need a good dental consultation with your dentist to consider the options for a better smile. This dental consultation should not only discuss the way the teeth will be straightened but various other things. This includes how long and costs involved. At Dental Chat, we can help you connect with a local dentist in your area! Find a Dentist / Best Dentist Directory Online at DentalChat.
Do you have an Emergency Dentist Question to ask Local Dentists – Post Your Dental Question here at DentalChat.com.
Orthodontics blogging or discussing searching online for best dentists, we are discussing many dental topics on DentalChat. We welcome local dentist bloggers to contribute dental blogs to us.
Back To Home