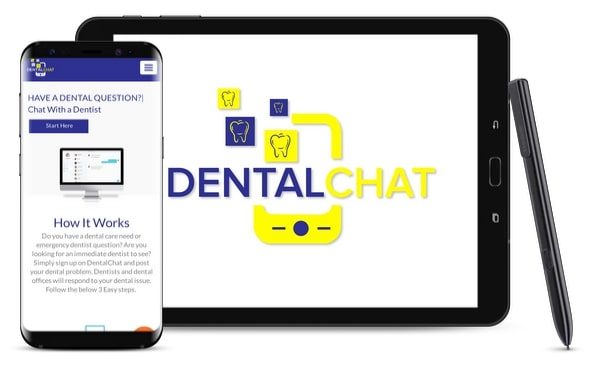 Online TeleDentistry Discussion on Dental Chat:
Chatting Online with Dentists using Tele Dentistry:
The world of health care and technology are coming together.  Technology in the last 30 years, has rapidly evolved to touch people in many ways, from online shopping and e-commerce, to now more and more in health care.  We are @ DENTAL CHAT looking to help people all over with their dental issues.  TeleDentistry is an amazing field – and is evolving just like in medicine and health care.  DentalChat was created by a dentist looking at ways of helping people in the dental field – a work in progress for over a decade now.  It is exciting to see how technology in the health care space, has caught up to the vision.
In this article, we will discuss Online TeleDentistry …  that is, Chatting Online with Dentists using Tele Dentistry.  We at DentalChat have been a leader in the dental space and teledentistry for over a decade.  Teledentistry is the use of information technology by people to communicate with dentists.  It is a part of Telemedicine and the overall trend of using technology for people to communicate with health care professionals.  Interesting enough, by some reports – a form of teledentistry was introduced by the US dept of defense in the 1990's.  TeleDentists are dentists that work in the teledentistry industry.  There are many Teledentistry Jobs for dental professionals – to be involved in. Dentist Chat online with people that are seeking dental help – that is dental patients seeking dental aid. Dentists Chat with people from all over and not just in their area.  Teledentist helping people and TeleDentists making dental care information more available.  In the future, some dentists may be called TELEDENTIST OR TELEDENTISTS OCCUPATION.
We are looking to network with online dental care professionals – who want to know more about this field – and would like to be part of the future in dental technology.  Dental Technology is and will continue to be rapidly evolving.  We are looking to be the leaders in this space & welcome partnering with other health care & technology companies.
Free TeleDentistry – TeleDental Discussion – Tele Dental Health Care Blog:
As we discussed, TeleMedicine has been rapidly growing the last several years.  DentalChat is providing Free TeleDentistry Chatting online with us.  We have actual dentists who are dental experts – providing Tele-Dentistry Chat online.  We also have Tele Dental Health Care Blog done by dentists and health care professionals.  TeleDental Blogging or answering people's dental posts, we are always looking to innovate.
DentalChat.com is connecting patients and dentists, and a whole lot more.  Dental Chat Online with people that are seeking more dental information for their dental pain, & other dental problems. DentalChat was created by a dentist, looking to help people with their dental care problems.  Dentist Chats Online using TeleDentist Tech.
We are always looking for the best dental contributors to add more content on here.  Local Dental Chat and Online Dentist Information discussion with us >>  We will be discussing a variety of dental topics on DentalChat.  We will focus more on dental implant topics in coming discussion and Dental Blogs.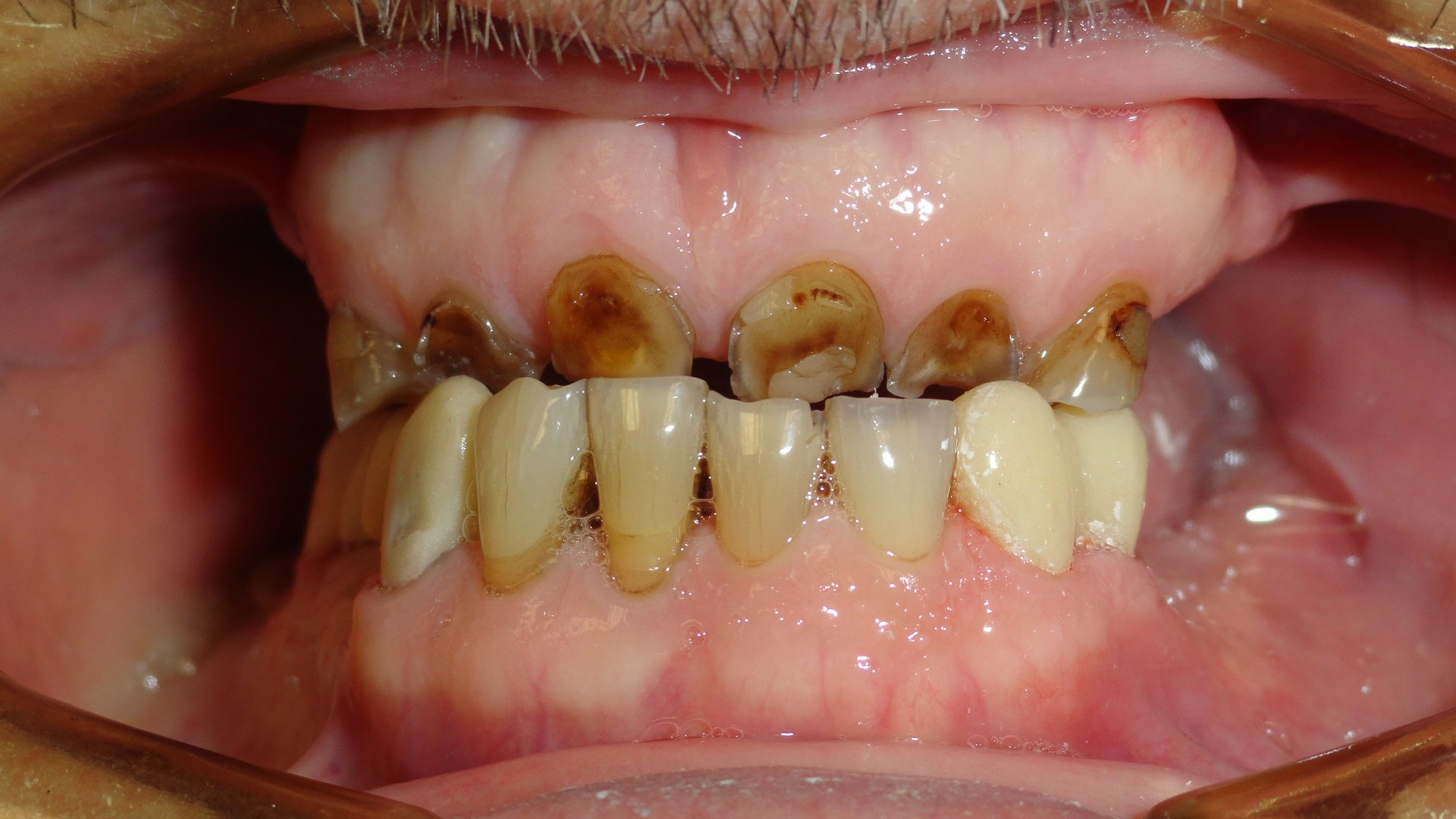 All On 4 Dental Implants Chatting:
DentalChat: 

Dental Implant Blog:

Online Dental Implant Procedure Chat:
We are at DentalChat are looking to network with local dentists & dental implant specialists.  All On 4 Dental Implants Chatting, Local Dental Implant Companies Discussion, Local Dental Chatting about various dental care issues, Online Dental Implant Procedure Chat and Online Dentist Discussion with us at DentalChat.com We will be doing more than just Dental Implant Blog  @ DentalChat – we want to discuss all dentistry topics on here & are looking for the Best Dentists Bloggers to contribute with us.
We will be discussing more details about getting a dental implant and will be discussing in a future Dental Blog – discussing more in detail Dental Bone Grafting.  Once have a tooth extracted, the area missing the tooth – has bone resorption.
What is All On 4 Dental Implants / All-On-4 Dental Implant Procedure Discussion:

 The term All-on-4 refers to the All the denture teeth (fake teeth) / Denture being supported on four dental implants – This is a surgical and dental technique for total rehabilitation of the mouth of the patient who is going to be extracting all their teeth or already fully Edentulous patient(s) / has already had all their teeth extracted. Dental Implants Chat about Dental Bone Grafting, Dental Chat online about best dental implant techniques and Online Dental Implant Chat about the Best Dental Implants available to consumers – or patients who have missing tooth or have missing teeth.   The companies producing Dental Implants on a global scale has risen quite a bit in the last ten years – with some consolidation taking place.  Dentist Chat online about Dental Implants and more with us.  We will discuss this further and the Best Dental Implant Companies.
Many people with decayed teeth, that have bad gum disease and broken down teeth can consider this procedure.  There are many people globally who have removed / extracted all their teeth or about to – and are looking at getting denture(s).  With Dental Implants, as a support system for the denture, it allows people to better be able to chew.  There are other benefits as well.
We are looking to network with online digital media companies — specially those in the dental space.  Online Dental Chat with us – we are looking to have the ultimate dental platform. We are networking with online content companies.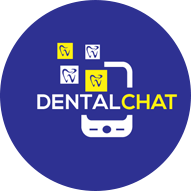 Can people with Diabetes have Dental Health Problems?
Dental Chat Online @ DentalChat.com:
Dental Care for children with diabetes:
Can people with Diabetes have Dental Health Problems? The simple answer is yes. Diabetes as we know, can effect many areas of the body including the eyes, kidney or heart — and also it can effect the mouth in the form of Periodontal problems / gum problems – as well as more cavities as some may have less saliva in mouth (saliva helps us against cavities). This can cause bone loss around the tooth which can lead to in severe cases if untreated to tooth loss. Your dentist should be made aware if have diabetes / also, they will see bone loss during dental exam and xrays. Making sure your dentist is aware of patients that have diabetes, this way they will look for any potential dental treatments. One of the things dentists will look for in patients with diabetes is that the patient may have less saliva / the mouth feels more dry. This can cause a possibility of getting more dental cavities – though, if get regular dental prophy and do proper tooth brushing / flossing, then should help reduce this.
There are many ways to treat periodontal problems – this may include getting an extra dental prophy (your dentist will evaluate) or root planing/ scaling. The one key is for people to go get regular dental prophy / dental exam at your local dental office. Dentists can see if have periodontal problems with larger "pockets" around the teeth / and most likely more bleeding when they probe / examine the dental gum areas of your mouth. With diabetes, poor blood glucose control makes gum problems more likely. Diabetes can make gum disease worse. Hence, good idea to take extra care with proper tooth brushing, flossing and regular dental prophy.
Dental Care for children with diabetes – children with diabetes sometimes get their teeth to erupt earlier than normal. Generally, children with diabetes some dentists and studies have shown that having morning dental appointments and making sure your child has had breakfast before appointment / make sure child eats breakfast before appointment (good to have them brush their teeth after breakfast when going into the dental office).
Can Dental Chat Online and do Dental Topic Discussion with us @ DentalChat.com — We welcome feedback from our readers and if they want to share their suggestions with us. DentalChat is networking with dental bloggers and dental information sites.