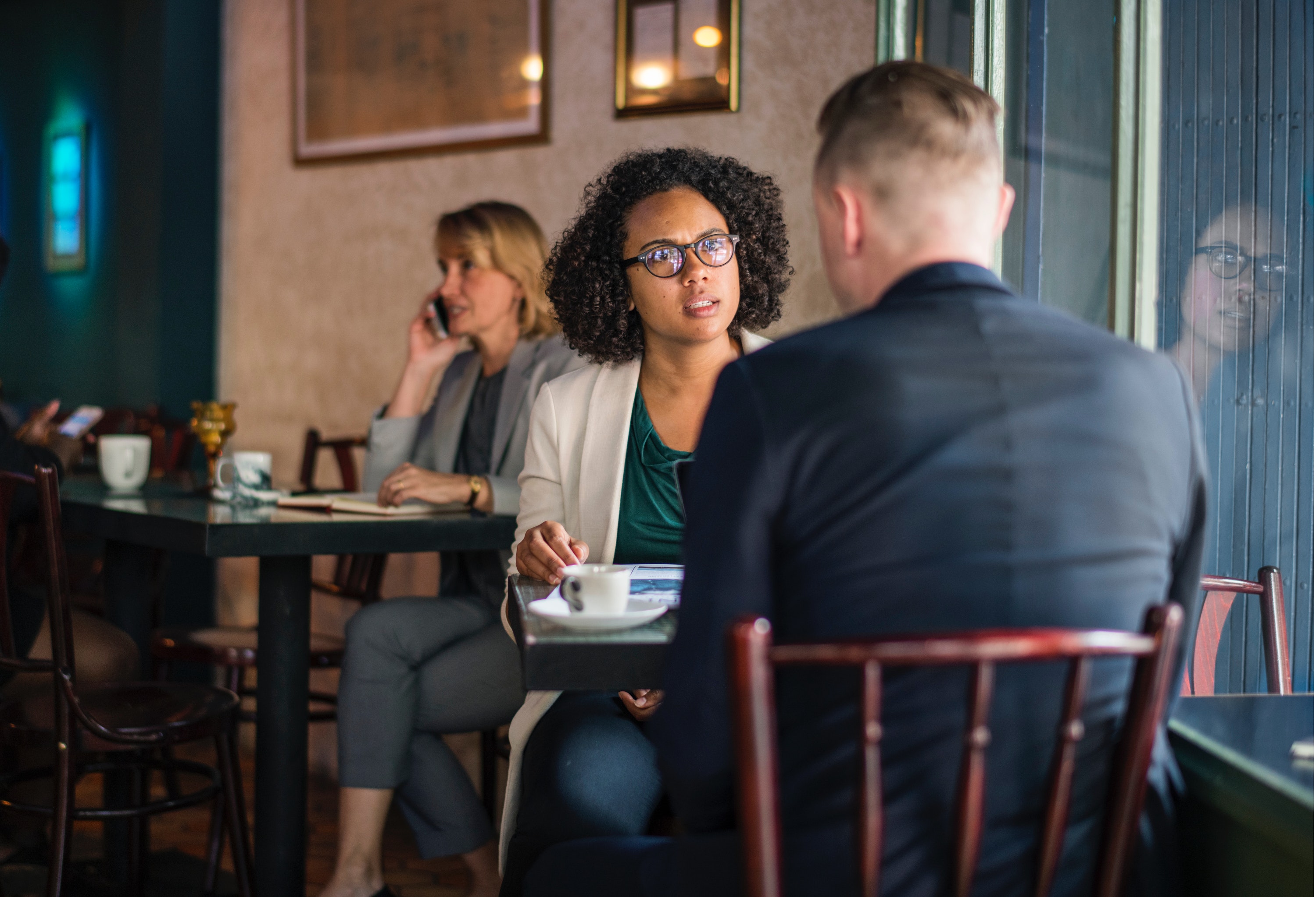 Why Do I Have Bad Breath?
Have you ever had someone step back from you and immediately you think "Why do I have bad breath?" While our breath may be a source of embarrassment, it might be telling you something more, too. Understanding what's behind bad breath is the first step toward creating a more pleasant breeze with your words.
What Creates That Odor?
When the wind blows across the earth around us, it brings us the scent of whatever it moves over. It could be pleasant wildflowers or a pile of horse manure, but odor particles bind to receptors in our noses and our brains process the message.
As our warm air rushes out of our lungs and across the linings of the throat and mouth, it does something similar. Any odors emitting from the tissue or teeth are picked up and carried out to nearby noses. Garlic carries a bit of a reputation thanks to powerful molecules with a distinct odor profile. "Coffee breath" also leaves its mark on a conversation.
Sometimes, bad breath is related to medical conditions. Diabetes, bronchitis, liver disease, or respiratory tract infections can create distinctive odors. A long list of prescription drugs often reduce saliva production and result in a dry mouth problem. If you haven't had a physical recently with blood tests, it's always a good idea to check these possibilities. If you're taking an anti-depressant or high blood pressure medication and your mouth is dry, that could be contributing to the problem. But don't stop taking your medication, just remember to let us know.
The Real Problem
While bad breath can come from systemic or medication sources, odds are it's all about microscopic bacteria. Our mouths are loaded with bacteria and their by-products, including gases and toxins. Some bacteria emit a sulfur gas that just smells bad and easily mixes with moving air. But just because so many bacteria make the mouth their home, it doesn't mean bad breath has to go along with the situation.
When you wake up in the in the morning, you're going to throw out a little morning breath. During your sleep, your saliva output drops by 90%. This dry environment is perfect for bacterial overgrowth and they sulfur gases they produce.
Cavities, bleedings gums, excess tartar, or unwashed dentures involve bacteria-related problems, too. There's a difference though. These problems need to be checked and treated by your dentist. So if you're struggling with bad breath, make sure you're up-to-date on your dental check-ups. Gum disease tends to have a distinct smell that can't be brushed away. These problems are don't always involve pain, and odor can be your only obvious warning signal.
Got it. But How Do I Stop Bad Breath?
You might be meticulous with your daily routine. Odd are that you brush and floss like a fiend. To top it off, you never miss the hour with your favorite hygienist every six months. But you can't shake the frustration of "Why do I have bad breath?"
It's easy to overlook the quiet, yet rowdy, member of the mouth: The tongue. If you inspect the surface of the tongue under a microscope, you see a thickly textured surface that helps us taste and feel. It's a little like a carpet. Have you ever seen what comes out of a carpet after shampooing, even when it looks pretty tidy to the eye? That's your tongue.
A slurry of food particles, bacteria, and dead cells gets embedded into this surface. A load of debris ends up stuck, and that can be a major factor of bad breath, even in conscientious patients. It then makes sense that learning to clean the tongue might make a big difference.
Using your regular toothbrush, brush your tongue as far back as you can without gagging. Scrub both sides and the top with vigor Include your favorite toothpaste to create a breath-freshening slurry to the task.
Getting Fresher
The best way to really freshen the tongue is to employ a tool designed to do it right. Tongue cleaners aren't complicated, but they work. It's a little bit like using a thatching rake on your backyard to drag out the dead stuff. A tongue cleaner could be just what the doctor ordered, and starting your day with this little trick might transform your world.
It's not unusual to reach for a mouthwash if you're trying to freshen your breath. Unfortunately, you may compound the problem. Most rinses contain alcohol and dry out the mouth, which then lowers the pH. Rinses are analgous to perfume for the mouth. Perfume covers up body odor, but it doesn't fix the core problem. A mouth rinse might cover up the offensive odor for awhile, but it doesn't solve the problem.
Alcohol-free rinses work differently and offer a valid way to experiment with a swish and spit routine. These products cancel out sulfur gas, create a neutral pH, and wipe out 99% of the odor-causing bacteria on contact. Closys products enjoy approval by the American Dental Association, and boast a solid record of helping people asking "Why do I have bad breath?"
Be very careful about covering up bad breath with mints or other candies and methol cough drops. Most are full of sugar and increase the acidity of the mouth. You could go from no cavities to a whole bunch of them with this destructive habit. A good alternative includes xylitol-sweetened candies, and you'll find good options online or in your local pharmacy. Xylitol is a natural sweetener that actually disturbs your bad mouth bacteria and prevents them from thriving. Use it.
The Bottom Line
At this point, you should have a few more ideas about "Why do I have bad breath?" To put it succinctly, here's the take-home message:
Check out your general health with your physician. Be sure to discuss side-effects of any medications you're taking.
Don't skip regular dental visits and stick with treatment recommendations. Follow-through pays.
Establish the best home oral care habits including brushing and flossing. Consider an electric toothbrush or water flosser.
Add a tongue-scraper to your morning routine.
Check out the innovative fresh-breath products from Closys.
At DentalChat, we bring patients and dentists together online for real conversations. Our real-time platform helps you find the answers and resources you need. Looking for a dentist in your area? Start chatting now and get the help you need.
Back To Home