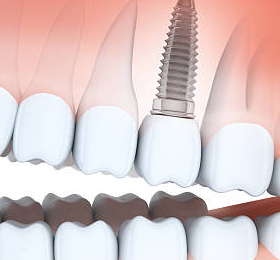 Not so long ago, you had very few options if you lost a tooth. Today, dental implants often give you the best opportunity to return to the normal chewing and an intact smile after tooth loss. As you consider the possibilities, a few questions usually come to mind. Of course, you realize the long-term benefits of the procedure, especially knowing that you're going with an option that will make your life better every day for years. But you might be wondering about the near future of the process. Many patients ask the question, "What is the dental implant procedure like?"
Dental Implant Information and Dental Implants Blog: What is Dental Implants and Your Dental Implant Procedure Info online blog. Dental implants have become one of the best ways to fix a missing tooth or more in the mouth. In the last 20 years, more and more people are placing dental implants into the mouth. The dental implant is a screw-like product that is kind of screwed into the jaw bone. There is a lot of dental planning and expertise needed to have dental implants placed into the mouth.
Dental Planning Always Pays Off
Your comfort should be the most important part of every visit. We take every measure to make that central to your dental implant experience. If we need to include specialists in our plan, work with a provider who shares the same philosophy as the specialists they work with. If you prefer sedation, seek out an office that offers it. To ensure success, it's vital that a personalized road map is created for your return to full dental function. The best practices now use digital imaging technology and other records to guide the entire process. Good planning pays dividends in life…and dentistry. Also, make sure to get a good Local Dentist Consult about what the dental treatment plan will include.
You'll likely be surprised at the experience during the placement of a dental implant. The modern dental anesthetic numbs the area profoundly so that you don't feel anything when dental implants are placed into the jaw, and with experienced dentists, hands start placing the implant. A mini-guide hole creates a path for a small implant cylinder to be carefully placed and slowly threaded into the site. A smooth cover is placed over the implant that remains in place during the healing period.
There are many temporization options that are possible so you can smile confidently from day one. In some cases, a temporary crown may be created and delivered that day. Since every patient's procedure is different, your dentist will help you decide what will work best during the healing period. Within a short time, the sterile implant surface begins integrating into the bone. The healing period usually lasts from 3-6 months as the implant bonds within your jaw bone. Most patients experience very little discomfort after implant surgery, especially when compared to a tooth removal procedure.
A Perfect Finish
After 3-4 months of healing, a crown will be custom-made and attached to the implant with a small screw or dental cement. Your dentist chooses from a variety of components that allow an optimal result when completing the final stage. Customizing the process of your tooth replacement from planning to the final placement of your new tooth makes all the difference in the outcome. Choose a dentist with experience and advanced education in the exciting area of dental implant technology. That choice will ensure you experience the best of modern dentistry! Ask Dentist an Dentist Question or Post Your Dental Question with us at DentalChat.com. Ask Dentists Dental Implant Questions and more.
If you don't have a dentist or you're dealing with more dental questions about what to expect after tooth extraction, you're in the right place. DentalChat provides the best platform to connect with licensed U.S.-based dentists. You can ask questions online and even connect with a nearby office that can help you with your needs. Feel free to jump on and see how we can help now or in the future!
Like everything we use, dentures wear out over time. But when you consider the wear and tear a denture gets working to chew your food, it's remarkable they last as long as they do. Not many artificial materials exist in a wet, warm place with grinding forces grinding away day after day without wearing out! A properly made set of dentures can work for years before reaching their demise. Plus, they require little additional cost to maintain them over that period. But as it goes, the tough medical-grade plastic teeth wear down and can't tear food as they used to. Or the base of the denture starts to crack, thin, and chip away. In some situations, the entire denture may break in half.

If you're dealing with bad teeth, you may just be considering your first denture. If you're not sure, a visit to the dentist can help you figure out your options. Whether you need a new denture or you can save your existing teeth, an exam is a good place to start. We welcome local dentists to do Partial Denture Blogging online and Dentures Chatting Online with us.
The cost of dentures worries patients when they decide it's time for a new pair. Your dentures significantly influence your quality of life since they're usually part of your daily experience. You've probably had a pair of cheap, poorly-fitted shoes. And in contrast, you've probably had a pair of comfortable shoes made from the best materials. While the prices were different, you ended up with what you paid for. We can all relate to that situation with many products we've purchased.

More Than A Product
But dentures are more than a product. In the bigger picture, they're one part of a professional service that's designed specifically for you. It's important your dentist thoroughly examines your mouth before starting the steps to craft your new smile.
Sometimes unhealthy fungal infections thrive under old dentures, or gums are red and swollen.  Unless these problems are examined and treated, new dentures just end up sitting on top of old problems. Your doctor checks for any signs of gum and jaw changes that need attention, a skill that requires the training of a dentist.  Their background in anatomy helps them determine whether features of your mouth will affect the fit of new dentures.
Do you have Denture Question or Partial Dentures Questions with us at DentalChat.com – Ask Dentures Question here at DentalChat.
Since your dentist brings advanced training in cosmetic dentistry to the table, they apply that artistic eye to designing your new smile. For example, the color of denture teeth can be customized to your preference. And you may be surprised to learn that tooth size, shape, and alignment are part of the option package you choose. The cost of new dentures includes high-quality teeth duplicating nature, all ideally set into place for lip support and solid function. In most cases, the precisely placed teeth can be evaluated by you before the denture is processed. This gives you valuable input to the process that leads to a final denture.

New dentures may need slight adjustments since they're made to fit closely onto your gums. Small pressure points aren't unusual and Dr. Y is happy to fine-tune your new teeth once you've had a chance to use them. Short visits to make small adjustments right after you start wearing them are generally included in the cost of your overall treatment.

Nicely crafted dentures give you confidence, good function, and a smile you are pleased to display to the world. If you need help finding the best dentist to explore options for a new denture, we're here to help you out. Try our chat function to connect with a dentist on our team!
If you don't have a dentist or you're dealing with more questions about what to expect after tooth extraction, you're in the right place. DentalChat provides the best platform to connect with licensed U.S.-based dentists. You can ask questions online and even connect with a nearby office that can help you with your needs. Feel free to jump on and see how we can help now or in the future!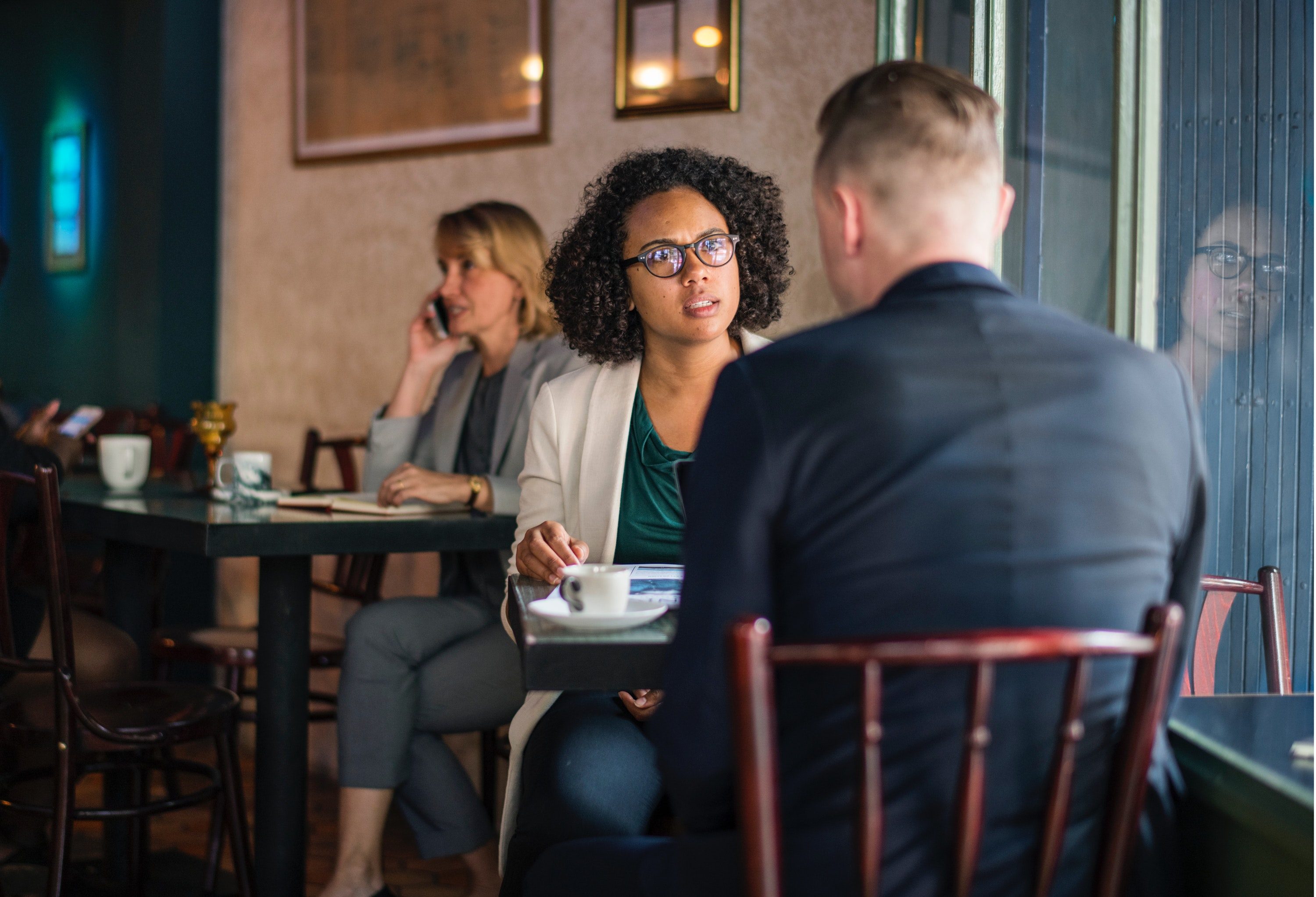 Have you ever had someone step back from you and immediately you think "Why do I have bad breath?" While our breath may be a source of embarrassment, it might be telling you something more, too. Understanding what's behind bad breath is the first step toward creating a more pleasant breeze with your words.
What Creates That Odor?
When the wind blows across the earth around us, it brings us the scent of whatever it moves over. It could be pleasant wildflowers or a pile of horse manure, but odor particles bind to receptors in our noses and our brains process the message.
As our warm air rushes out of our lungs and across the linings of the throat and mouth, it does something similar. Any odors emitting from the tissue or teeth are picked up and carried out to nearby noses. Garlic carries a bit of a reputation thanks to powerful molecules with a distinct odor profile. "Coffee breath" also leaves its mark on a conversation.
Sometimes, bad breath is related to medical conditions. Diabetes, bronchitis, liver disease, or respiratory tract infections can create distinctive odors. A long list of prescription drugs often reduce saliva production and result in a dry mouth problem. If you haven't had a physical recently with blood tests, it's always a good idea to check these possibilities. If you're taking an anti-depressant or high blood pressure medication and your mouth is dry, that could be contributing to the problem. But don't stop taking your medication, just remember to let us know.
The Real Problem
While bad breath can come from systemic or medication sources, odds are it's all about microscopic bacteria. Our mouths are loaded with bacteria and their by-products, including gases and toxins. Some bacteria emit a sulfur gas that just smells bad and easily mixes with moving air. But just because so many bacteria make the mouth their home, it doesn't mean bad breath has to go along with the situation.
When you wake up in the in the morning, you're going to throw out a little morning breath. During your sleep, your saliva output drops by 90%. This dry environment is perfect for bacterial overgrowth and they sulfur gases they produce.
Cavities, bleedings gums, excess tartar, or unwashed dentures involve bacteria-related problems, too. There's a difference though. These problems need to be checked and treated by your dentist. So if you're struggling with bad breath, make sure you're up-to-date on your dental check-ups. Gum disease tends to have a distinct smell that can't be brushed away. These problems are don't always involve pain, and odor can be your only obvious warning signal.
Got it. But How Do I Stop Bad Breath?
You might be meticulous with your daily routine. Odd are that you brush and floss like a fiend. To top it off, you never miss the hour with your favorite hygienist every six months. But you can't shake the frustration of "Why do I have bad breath?"
It's easy to overlook the quiet, yet rowdy, member of the mouth: The tongue. If you inspect the surface of the tongue under a microscope, you see a thickly textured surface that helps us taste and feel. It's a little like a carpet. Have you ever seen what comes out of a carpet after shampooing, even when it looks pretty tidy to the eye? That's your tongue.
A slurry of food particles, bacteria, and dead cells gets embedded into this surface. A load of debris ends up stuck, and that can be a major factor of bad breath, even in conscientious patients. It then makes sense that learning to clean the tongue might make a big difference.
Using your regular toothbrush, brush your tongue as far back as you can without gagging. Scrub both sides and the top with vigor Include your favorite toothpaste to create a breath-freshening slurry to the task.
Getting Fresher
The best way to really freshen the tongue is to employ a tool designed to do it right. Tongue cleaners aren't complicated, but they work. It's a little bit like using a thatching rake on your backyard to drag out the dead stuff. A tongue cleaner could be just what the doctor ordered, and starting your day with this little trick might transform your world.
It's not unusual to reach for a mouthwash if you're trying to freshen your breath. Unfortunately, you may compound the problem. Most rinses contain alcohol and dry out the mouth, which then lowers the pH. Rinses are analgous to perfume for the mouth. Perfume covers up body odor, but it doesn't fix the core problem. A mouth rinse might cover up the offensive odor for awhile, but it doesn't solve the problem.
Alcohol-free rinses work differently and offer a valid way to experiment with a swish and spit routine. These products cancel out sulfur gas, create a neutral pH, and wipe out 99% of the odor-causing bacteria on contact. Closys products enjoy approval by the American Dental Association, and boast a solid record of helping people asking "Why do I have bad breath?"
Be very careful about covering up bad breath with mints or other candies and methol cough drops. Most are full of sugar and increase the acidity of the mouth. You could go from no cavities to a whole bunch of them with this destructive habit. A good alternative includes xylitol-sweetened candies, and you'll find good options online or in your local pharmacy. Xylitol is a natural sweetener that actually disturbs your bad mouth bacteria and prevents them from thriving. Use it.
The Bottom Line
At this point, you should have a few more ideas about "Why do I have bad breath?" To put it succinctly, here's the take-home message:
Check out your general health with your physician. Be sure to discuss side-effects of any medications you're taking.
Don't skip regular dental visits and stick with treatment recommendations. Follow-through pays.
Establish the best home oral care habits including brushing and flossing. Consider an electric toothbrush or water flosser.
Add a tongue-scraper to your morning routine.
Check out the innovative fresh-breath products from Closys.
At DentalChat, we bring patients and dentists together online for real conversations. Our real-time platform helps you find the answers and resources you need. Looking for a dentist in your area? Start chatting now and get the help you need.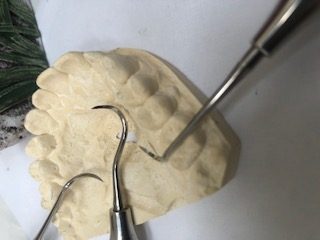 We are at Dental Chat helping people get their dental questions answered online. What is the type of Dental Questions people ask online?
There are various types of dental problems people have – that they want to have dental answers to or want to get better information.
These dental questions would include many things – here are some dental subjects we get asked. It would be about dental topics such as tooth pain, cosmetic dental care and orthodontic questions.
Orthodontics Questions Chat:
Many people experience various braces and orthodontics treatment problems – this can include: My brace bracket fell off, what should I do? Or another common orthodontist question gets asked is, my gums are very inflamed after having braces for 6 months, etc. Other dental questions get asked about braces is – how long should orthodontics treatment take? If have a local orthodontist question or want more information about orthodontics, can use this orthodontics dental question chat blog link.
If there are dental questions want to ask or Ask a Dentist Question? If want to, people can post a dental question – can click this Dental Chat link https://dentalchat.com/patient/create-post
We welcome our users feedback and suggestions. Dental Chat is founded to help people with their dental care.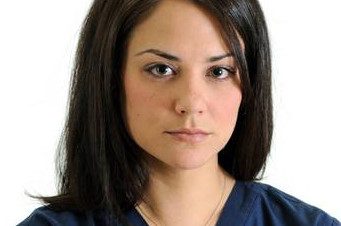 Our teeth are a major indicator of our oral hygiene, and they can boost or deflate the self-esteem of even the most confident people. That's why it's imperative that we take care of our teeth and make sure they're cleaned daily. Even with regular homecare, some people see their teeth discolor. That frustration inevitably begs the question, "What causes yellow teeth?"
That question is one of the most common inquiries we get from people who want to know just why their teeth are turning yellow, and how they can get whiter teeth and keep them that way. That question makes it pertinent to know the causes of yellow teeth and how to prevent or whiten discolored teeth.
How Did They Get This Way?
There are many reasons why teeth become yellow or stained. These reasons range from poor oral hygiene to genetics. Some of the reasons for yellow teeth include:
Failing to brush at least once a day can cause yellow teeth as well as other dental complications. In addition, eating sugary food or foods with high acidity can cause plaque buildup and excessive damage to the enamel of the teeth. When this happens, food pigments can easily be absorbed into the dentin, the layer next to the enamel. These stains further weaken the enamel and cause visible yellow and brownish yellow stains on the teeth.
One factor responsible for what causes yellow teeth is the type of food or drinks you consume daily. For instance, A person who consumes a lot of tea and coffee without taking some time to brush daily will end up with stained teeth. Red wine, white wine, dark sodas, and energy drinks with synthetic flavors can also cause yellow teeth.
Certain types of food like curry spices, berries, tomatoes, tobacco leaves, vinegar, and others have been known to contain pigments that are capable of leaving a stain on the teeth.
Smoking doesn't just cause damage to the lungs: It also causes yellow teeth. The nicotine contained in cigarettes generally leaves brownish stains on the teeth surface.
It is normal for the teeth to start turning yellow as we age. This is because the enamel, the outer surface of the teeth, wears out gradually as it's exposed to different acids in the food and drinks consumed. As the enamel gradually erodes, the layer beneath, dentin, begins to show. The dentin isn't white like enamel, so it causes teeth to appear discolored.
Tooth coloration is partially influenced by genetics. Some people have naturally colored teeth as a result of the inherent traits of the genetics in their families. Apart from white, there are generally four other shades of color that appear naturally in teeth. These include reddish yellow, reddish brown, gray, and reddish gray. These colors also vary in depth across the light spectrum ranging from light to dark.
Excess fluoride is bad for the teeth. Fluoride is great for teeth, but when fluoride intake becomes excessive, it can lead to Fluorosis: Yellow and brownish yellow spots appearing on the teeth. Fluoride is present in toothpaste, fluoridated water, and some other prescription drugs. It's important to consult a dentist to ensure that your fluoride intake is not excessive.
Other causes of yellow teeth include accidents, physical trauma, and antibiotics like Tetracycline. If taken during pregnancy or before the age of eight, this antibiotic can cause permanently stained teeth.
How To Prevent Yellow Teeth
In some cases, yellow discoloration can be prevented or reversed using simple and natural ingredients found at home, some of which include:
Baking Soda and Hydrogen Peroxide
These two ingredients, when mixed to form a paste, can help reduce the yellow coloration of teeth. A 2012 study found these two ingredients and toothpaste containing them helpful in improving teeth whiteness. A DIY paste can easily be made at home by mixing two tablespoons of hydrogen peroxide with one tablespoon of baking soda. Any toothpaste that contains baking soda and hydrogen peroxide can also do the job.
Apple cider vinegar, when used in small proportions, can help get stains off the teeth and improve teeth whiteness. But if it's used too frequently, it can erode the enamel and damage the teeth surface. Therefore, it's not meant for everyday use. Use sparingly, cautiously, and in small quantities.
The result of a 2007 study showed that periodontitis, caused by a buildup of bacteria on the teeth and in the gums, is worse in people with vitamin C deficiency. Periodontitis, or gum disease, is a contributing factor to discoloration of teeth as gums recede and expose the darker roots of the teeth. Vitamin C is just one small influencer of this inflammatory condition that afflicts 30% of the population. But it emphasizes that good nutrition contributes to all parts of general health, including oral wellness.
Apart from these remedies that can be used as preventive measures, other dental remedies abound which help to improve or restore teeth whiteness. Some of them include:
Almost everyone knows good homecare habits help to keep our teeth and mouth healthy and fresh. It's good practice to brush at least twice daily. Brushing for two or three minutes each time and brushing every tooth gently and in circular motions helps remove plaque and food. Flossing the teeth also helps to keep the mouth clean and free of food remnants that are stuck in the teeth and gum. In addition, teeth whitening toothpaste is also becoming more popular with people that need to know what causes yellow teeth. They won't remove embedded stain, but they can help prevent more of it.
Regular Dental Exam and Dental Prophy
To properly restore the natural color of your teeth, it's important to consult a dentist. To top it off, a dental exam helps you discover the state of your oral health. One thing you can do is to see a dentist or dental hygienist regularly, at least every six months or twice a year. If your teeth are found unhealthy, a DENTAL PROPHY may be necessary. A Dental Prophy is a cleaning procedure that is done to remove large amounts of plaque buildup on the teeth and gums. And it helps to control periodontitis and gingivitis and prevent what causes yellow teeth. Furthermore, it's often covered extremely well by dental insurance.
Just Do It!
In summary, many people what to know "What causes yellow teeth?" There are many factors, some of which can be prevented with good oral hygiene natural home remedies. Yellow teeth can also be treated professionally by dentists and then maintained with a host of recommended dental solutions. So, don't forget to visit your dentist regularly and keep your oral health at the top of its game!
At DentalChat, we've got you covered. Connect online with a dentist in your area right now, in real-time!
Want to Learn More? Cosmetic Dentistry Blog: Here's an interesting article on DentalChat about cosmetic dentistry and cosmetic dental procedures –
https://dentalchat.com/cosmetic-dentistry-procedures-and-cosmetic-dentist-chat
At DentalChat, we network with leading dental bloggers and professionals in the dental industry who may want to contribute daily blogs or articles to share with us. Online Dental Questions Blog, Local Dentist Chat Online and Ask Dentist a Dental Question with us. We innovate dentistry with real-time, online interaction between dental practices and patients. Dentalchat was founded by a dentist and includes dental professionals on our management team.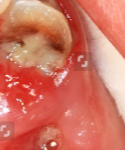 Emergency Dental Chat: 

Emergency Dentist Chatting, Mouth Cancer Blog:

Online Dental Questions:

Oral Cancer Chat:
We created this DentalChat.com site to better inform our users and also, to be the premier dental platform in many ways.  Emergency Dentist Chatting, Oral Cancer Chat, Dental Questions Blog and Dentists Emergency Blogging @ DentalChat.  We will be doing Local Dental Chat Online about Mouth Cancer in this Dental Blog.  Many people have Dental Questions about Oral Cancers.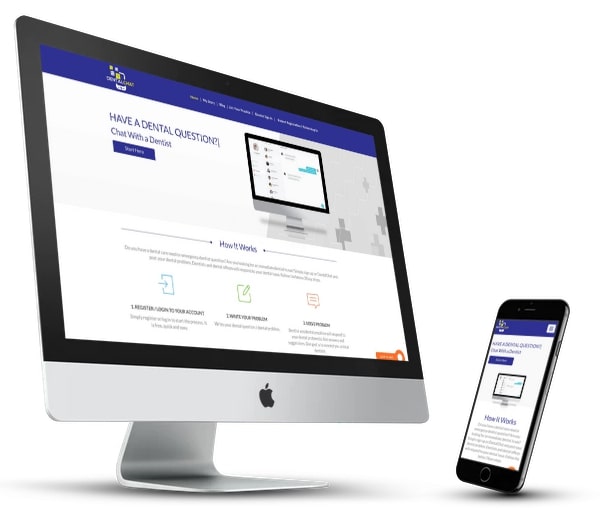 Mouth Cancer Blog – cancer of the mouth can be serious and deadly. In the US, the statistics are approximately 50,000 people will be diagnosed with oral oropharyngeal cancer and approximately 10,000 people will die from this disease. Oral Cancers Blog / Oral Cancers Chat – Some people put oral cancers – in the same group of Oral Cancers as the neck and head cancers, though this does not include Brain Cancers, which are in another group. Emergency Dentist Chatting about various dentistry topics and issues. Oral Cancer Chat & Oral Lesions Discussion now – We will be discussing various oral cancer issues in this blog.  There are a variety of Oral Cancers that can occur in the mouth.  The most common form of oral cancer or oral cancers that occur in the oral cavity and oropharynx are squamous cell carcinoma. Some Oral cancers develop in the lymph tissue > a part of the immune system – these cancers are known as lymphomas.  One type of oral cancer is the cancer that affects the mouth – First and foremost, is that to really know if a lump, growth on the lining of the mouth or a sore that does not heal in the mouth is really cancer – your dentist / oral surgeon will need to do a biopsy to check for oral cancer.  With a biopsy, then can know with a greater certainty that it is cancer or not?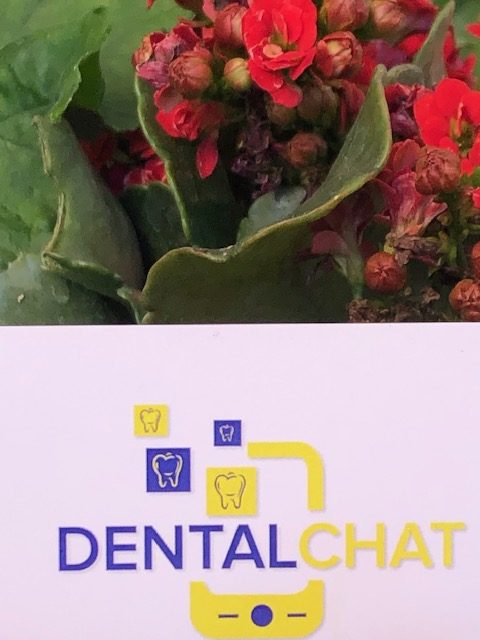 The tongue area is the most common area in the mouth where oral cancer can be seen. That is why that dentists generally check both sides of your tongue when doing a oral dental exam.  Getting a regular dental exam every 6 months for the general population is a good idea, to not just to check if the teeth have caries – but also, to check for oral cancer.
Oral Lesion Chat: An oral lesion that would include ulcers including aphthous ulcers, is an ulcer(s) that can occur on the mucous membrane of the oral cavity. Oral lesions can form in a variety of ways – this includes forms that form individually or multiple lesions that can appear at the same time. Once the oral lesions are formed, they may be present with inflammation and/or secondary infection.
One of the CAUSES of oral cancer is tobacco – smokeless or chew tobacco, that is placed in the gum line inside the mouth, has been shown to cause oral cancer.  It is estimated that close to 50,000 people in the USA will be diagnosed with some form of oral cancer.  Because it is usually discovered or clearly diagnosed in a later stage, it can be dangerous.
People usually notice lumps or lesions in the tongue area that linger and sometimes may actually increase in size – then they go to the dentist to check it out.  Getting your twice a year routine dental exam and prophy is a good way of having concerned areas checked about by your local dentist & staff.
If have Dental Questions –  you want us to Blog about, just use the contact form to reach out to us.  We welcome our users dental suggestions and feedback.  We are looking to get more content from local dentists and dental professionals.  We also are looking to network with social media blogs in the dental space.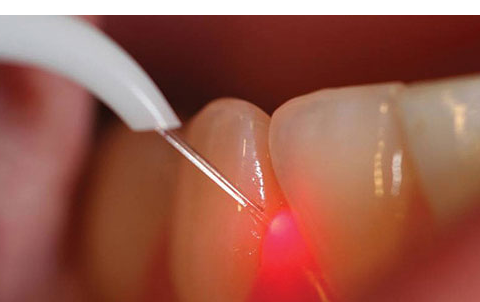 Dental Laser, Periodontal Gum Laser Therapy to treat Gum Disease:
We are at DentalChat looking to better inform our viewers and site users more dental information.  We will be Dental Laser Chat Online & Dentist Laser Chatting about benefits in this article.  This Dental Blog will discuss Dental Laser Treatment.  Dental Lasers are used by dentists in many different ways – with Periodontal Gum Laser Therapy for treatment of gum inflammation being one of them.  Basically, the dental laser is used to remove inflamed gum tissue from around the tooth root and coronal portion / around the teeth where the inflammation is.
In the 1990s, medical CO2 and Nd:YAG lasers units with the first pulsed Nd:YAG laser designed specifically for the dental care market place was released – in the last decade, newer forms of dental lasers have come into the dental market place.  Dental Laser companies are pushing great new technology innovation the last decade.
Dentist Laser Chat – One of the big benefits using Dental Laser Surgery is not having to use so much anesthesia and usually less pain post-op. for Dentist One of the main advantages of using dental laser therapy for treating some forms of gum disease is that it requires less anesthesia and generally, if less invasive than having to go in and do a incision to access the inflammation.  Generally, because of this – the recovery time can be less than with regular gum surgery.  Laser gum surgery should only be performed with dentists that have the right training for it – as each device has various wavelengths and user criteria to follow.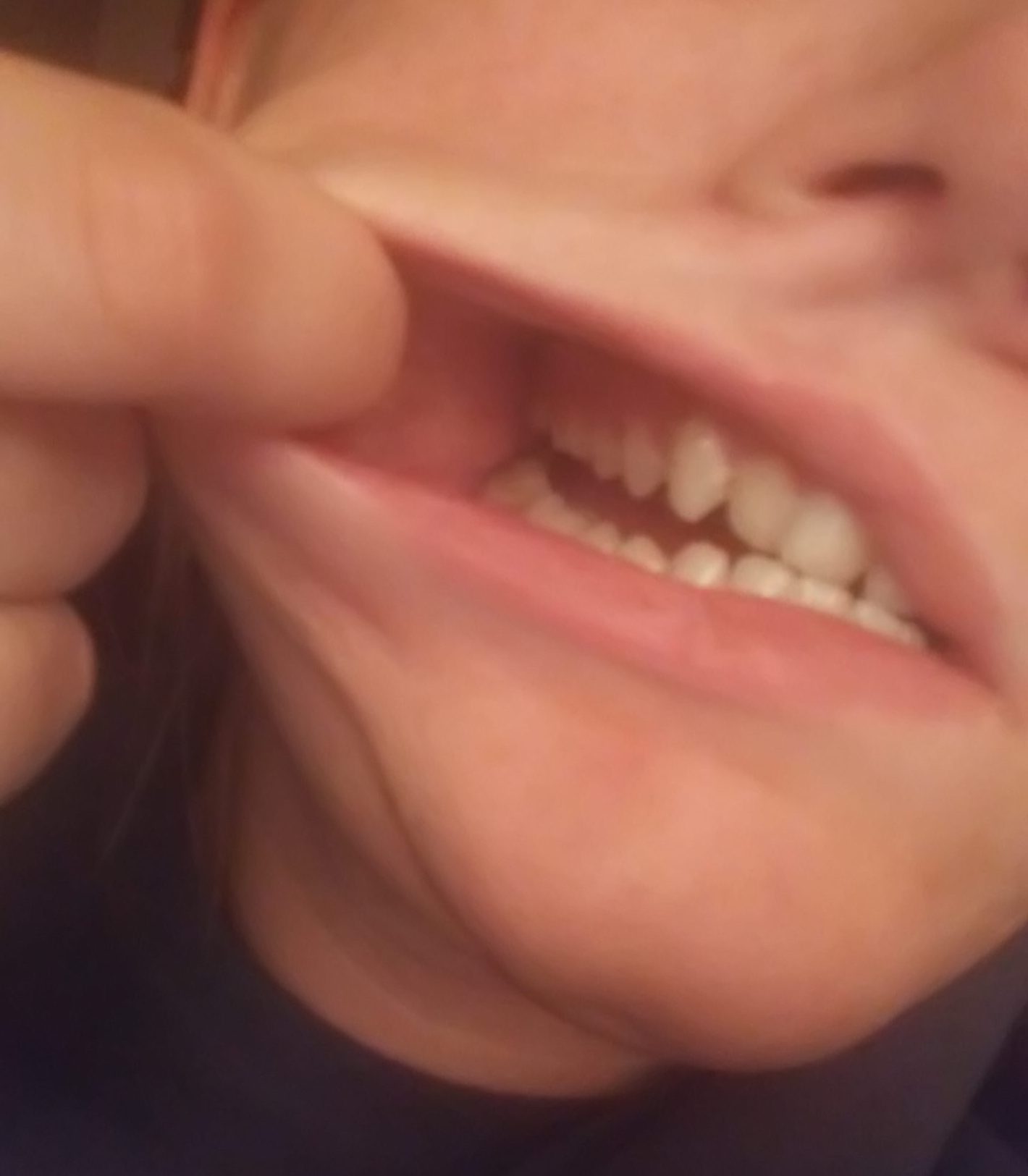 Difference between Fully Impacted Wisdom Teeth and a Partially Impacted Wisdom Tooth:

Local Emergency Dentists Discussion:
Many people have experienced dental pain with their wisdom teeth or what is referred to by dentists as, third molars. As we continue to grow and innovate, we at DentalChat want to discuss many different dental subjects. Local Emergency Dental Chat Online, Local Emergency Dentists Discussion, and Cosmetic Dentist Chat online with us @ DentalChat.com.
Difference between Fully Impacted Wisdom Teeth and a Partially Impacted Wisdom Tooth – 3rd Molars are commonly referred to as Wisdom Teeth & generally start to erupt or usually start to grow in during the teenager years / though this can vary. Molar teeth are the back teeth, that most people use for chewing their teeth.
Wisdom Teeth or a Wisdom Tooth, sometimes does not have room or space to grow in – also many times or instances, the wisdom teeth grow in at a angle – differently than your regular teeth. Hence, it becomes impacted to a variety of degrees. Dentists refer to these varying degrees of eruption or tooth exposure, as fully impacted wisdom teeth or partially impacted wisdom teeth.
The key is, how much the 3rd molar or 3rd molars (wisdom teeth) are erupted out of the gums – If only a small portion of the tooth is exposed and the majority of the tooth is not seen and under the gums, that is a partially impacted wisdom tooth. On the other hand, if the wisdom tooth or 3rd molar is not visible upon dental exam by the dentist and can only be seen via a dental xray – it is fully under the gums, then it is referred to as a fully impacted third molar / wisdom tooth.
There are other dental details as well, but this should provide at least some idea of what the dentists is thinking when looking at your wisdom tooth. We want to discuss other issues with wisdom teeth and issues / problems that can arise from wisdom teeth.
We are at DentalChat.com looking for dental experts who want to add dental information and add their dental article on here – to better educate our readers on dental care.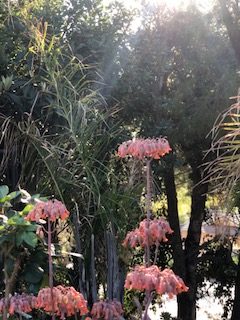 Gum Disease Chat and more – here with us @ DentalChat.com.  Gum disease comes in various degrees, with peridontitus being one of the worst type or severe form of gum disease. We are looking for more dental content on here, to help our users gain more dental information.
DentalChat.com was founded by a dentist and an IT health care technology  professional – looking to bring something fresh and innovate into the dental space.  Great time to market online with us.
Local Emergency Dental Chatting Online & Local Emergency Dentists Chat online with us – We are looking to discuss various dental subjects involving dental care.  For this blog, want to discuss crown lengthening procedure. 
Why is a Crown Lengthening procedure done –  for one, there  caries, tooth malformation,  attrition, excessive tooth reduction,  erosion, genetic variations and many times because of tooth fracture below the gum line.  So, if a dentist wants to place a crown, and a lot of the tooth is broken or not visible easily because it is broken around the gum line.  The dentist will remove part of the gum to show more of the tooth, so a good crown impression can be done – so, the crown will be placed on the tooth easily and with a good fit.
Crown Lengthening is done by dentists when more area is needed for placement of a dental crown.  Now a days, with advance dental technology – lasers are sometimes used to do this procedure as well.
Online Dental Care Chatting, Online Dentists Chat communication features, Local Dentist Chat Online Marketing, Online Dental Chat business listing  and Local Dental Chat Networking Online with us at DentalChat. We are looking to network with local dental blogs and dental information companies.